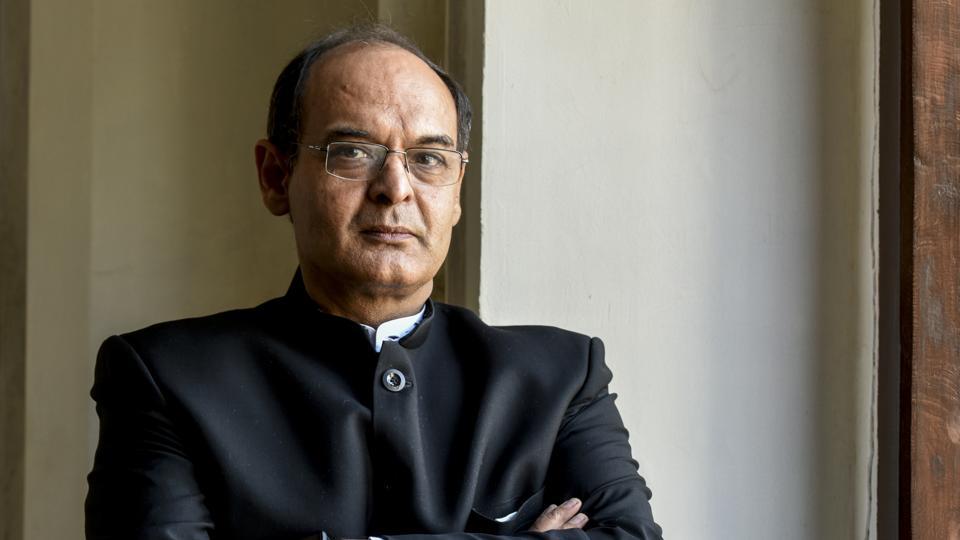 Mumbai port is persevering to transform the port area and redevelopment of 280 hectare of land in phase-I is going to give rise to new and recreated neighbourhoods, as seen in Manhattan and New York City, says Sanjay Bhatia, Chairman, Mumbai Port Trust (MbPT), in conversation with Kartik Sharma and Harshal Desai of Elets News Network (ENN).
Please share Mumbai Port Trust's plan of revamping the eastern waterfront of Mumbai.
Mumbai city's eastern waterfront has largely been inaccessible to the public hitherto due to industrial, commercial and port activities. Mumbai Port Trust (MPT) has been appointed as the Special Planning Authority (SPA) for the 966.30 hectares of portland along the city's eastern waterfront, which stretches from Sassoon Dock to Wadala. Mumbai Port is reinventing its waterfront on the lines of port cities like London, Barcelona, Miami, Osaka and many others around the world. Mumbai port is persevering to transform the port area which got freed with discontinuation of coal, dangerous goods and shipbreaking and is endeavouring to redevelop it to meet the city's needs. Redevelopment of 280 hectare of land in phase-I is going to give rise to new and recreated neighbourhoods, as seen in Manhattan and New York City. This mega project will bring many jobs in the service industry, incubation centres for nurturing early-stage startups besides new cultural attractions and all the hype that has wooed people to cities such as New York City and London. Mumbai Port waterfront will have a spectacular landscape, large open spaces, tree avenues, walking tracks and cycling paths along the whole stretch of roads in the plan.
Various projects, such as Marina, Kahnoji Angre Island, floating restaurants, ropeway over the sea and 'RO-PAX' are being undertaken to promote sea-tourism and water transport by utilising the area under the port. Mumbai Port Trust has thus opened up its eastern waterfront to the public; offering cruise, entertainment, and recreation centered development.
Also Read: Sanjay Bhatia becomes new Upa-Lokayukta of Maharashtra
The new domestic cruise terminal, with its accompanying tourist attractions like sea-side restaurants, cycling tracks, skating rink and amphitheater has become a major tourist hub for all. Projects like RO- PAX terminal and water taxis are envisaged to promote public–friendly water transport. An evacuation plan has been prepared for effective management of diverse range of traffic including additional traffic to be generated on account of new developments. RO-PAX services from Mumbai to Mandwa and Nerul will reduce travel time by 2.5 hours, ease congestion on city roads and reduce pollution.
Similarly, water-taxis will ply between domestic cruise terminal and Karanja, Dharamtar, Kahnoji Angre and Belapur. It will provide ease of connectivity to the locals as well as tourists and will be a huge relief for daily commuters between Mumbai city and Navi Mumbai. The ropeway project between Sewree and Elephanta will be one of the world's longest ropeways over the sea. Proposed Marina on the eastern waterfront is planned with a capacity of around 300 yachts in phase-I and will be equipped with ancillary facilities such as repairing units, water supply, fuel, and waste disposal facility. Mumbai Port is also aiming to provide advanced healthcare services by upgrading its 241-bedded hospital in Wadala to a 600-bedded super specialty hospital through PPP mode for its employees and the people in the catchment area.
Aligned with your ambitious project of developing cruise tourism in India, recently Mumbai Port Trust has launched its domestic cruise terminal and is in the process of completion of international cruise terminal. Can you please throw more light on it and the potential of cruise tourism in India?
A study entrusted to the top international consultant in the industry, Bermello & Ajamil Partners in its report indicated vast potential of 900 ship calls per annum and 4 million passengers in India by 2024-25. In this backdrop, special focus is laid by Mumbai Port on sea tourism and water transport. The port has made significant efforts in upgradation and modernisation of its domestic and international cruise terminals with more passenger amenities. In the year 2018-19, 108 cruise ships arrived in Mumbai carrying approximately 86,757 passengers. In 2019-20, Mumbai Port is expecting about 246 cruise vessels. International cruise terminal, which is under development at Ballard Pier extension berth at an estimated cost of Rs 350 crores, will not only be used by cruise ships and passengers but also by the city folks as it will have retails, restaurants, leisure areas, and many more facilities for other than cruise passengers. State-of-the-art facilities are also created at the domestic cruise terminal, which is the embarkation and disembarkation point for the recently started Mumbai–Goa cruises.
Also Read: Mumbai Port Geared Up Tackle COVID Crisis: Sanjay Bhatia
The new domestic cruise terminal, with its accompanying tourist attractions created on 1 km long Mumbai's new eastern waterfront offer more recreational avenues. Newly launched line Jalesh Cruise 'Karnika' is all geared up to commence its cruises from Mumbai Port from April 2019 offering weekly cruises to Goa. In future, domestic cruises are expected to go to many other tourist destinations of the country.
How do you view government's initiatives on port-led development in India? According to you, what other measures should be taken to augment the port sector in the country?
Ports play a pivotal role in the international trade of any country. In India, exports and imports account for almost 50 percent of the country's GDP. Maritime trade further contributes to a significant 90 percent of the total export-import trade volume of the country. India's port sector is at the brink of change and needs a transformational journey to improvise the existing capabilities.
Many projects are running in parallel for improving traffic, development of cruise and water tourism, enhancing the capacity of the port and enabling IT and automation for the ease of doing business. Government's initiatives of 'Make in India' resulted in the export of vehicles, metro coaches and various engineering, electrical and electronic goods and machineries through Indian ports. The government's initiatives on various IT-enabled systems such as Port Community System, Access Control System and ERP for port-related activities will result in standardisation throughout the port community and establish ease of business for port users.
Mumbai Port, one of the pioneer ports, known for its excellence in handling project cargoes and heavy lifts of various types, shapes and sizes has handled 324 Metro coaches manufactured by M/s. Bombardier and exported to Australia during the period from January 2016 to December 2018. The port has also handled various heavy engineering goods, electrical goods, electronic goods, and machinery (3,134 packages weighing 17,196 metric tonnes) in the year 2017-18.
Although significant achievements and progress have been made in the last three years in the Maritime sector, many challenges still remain, which include –
Providing last mile connectivity to all Ports.
To handle large size vessels for achieving the economies of scale, sufficient draft is required at all Indian ports.
Simplification of procedures to make things easy for the trade is another challenging area given the large number of Govt. and non-govt. players in the logistic chain. This requires induction of new technology, re-engineering of processes and working in very close coordination with other regulatory agencies like Customs, Health and private players like shipping lines, CFSs, etc.
How has the changing business environment due to emerging digital innovation and ICT impacted the port sector? How is Mumbai port adopting the changing scenario?
The maritime agenda for 2020 has recommended implementation of Enterprise Resource Planning (ERP) solution covering all functional areas within ports including port operations. The resulting ERP system is expected to interact with operational technology consisting of automated equipment and other systems such as VTMS, AIS, RFID, surveillance and other security systems. The Enterprise Business System Implementation project is a large turnkey project to implement Large Enterprise Business System which includes complex business process, information flow, provisioning of hardware systems, and others across six major ports of India including Mumbai.
In order to provide enhanced transparency, increased accountability, assured data security and data integrity, to transform the government work culture and ethics and to promote innovation by releasing staff energy and time from unproductive procedures the Port has implemented eOffice through NIC, Delhi, Government of India.
MBPT has installed and commissioned Access Control System for management of visitors and cargo vehicles. The system comprises multiple applications, such as access control, visitor and vehicle permit, employee ID card, time and attendance monitoring, RFID tags for tracking vehicles, and smart cards to visitors.
Mumbai Port is implementing Integrated Estate Operation Management System which will have an interface with Geographical Information System (GIS) for management of Port's tenancies/leases.
Please apprise us about your future plans for Mumbai Port reflecting its cherished history as the principal gateway to India.
Mumbai Port has been pivotal to the economy of the whole country. There are no two opinions about the great contribution of this port towards the growth of Mumbai city. During the last 145 years, Mumbai Port has held a leadership position by continuously transforming itself in adapting to the changing needs of ships and cargoes. However, with a large megapolis surrounding it from all sides, there is an inevitable need to look at city's needs as well. To be relevant and sustainable for many more decades, MbPT has dived deep into its role vis-à-vis city's needs and realigned its vision accordingly. Megapolis is undoubtedly posing challenges to the city such as evacuation difficulties by road and environmental concerns and in this context Port land opens up many new opportunities, being a number one and prime urban space. Port has accordingly prepared Master Plan in this regard after long and intensive consultations with all stakeholders with following three distinct characteristics.
A.  Cargo-related: Increase cargo by improving efficiency, cost reduction and using more of pipelines and waterways for evacuation while containing/ stopping the dusty/ polluting cargoes. Main projects undertaken by MbPT in its operational areas include enhancing of POL capacity by constructing new Fifth oil Berth, Bunkering Terminal, Upgradation of Indira Dock, MoU with CSL for upgradation and modernisation of Ship repair facility, movement of containers from JNPT to Mumbai through barges amongst others.
B. Sea Tourism related: Here the focus has been to transform the waterfront which fell into disuse, redundancy and re-orient it for the new opportunities of tourism development. This includes projects like Mumbai Port Eastern Water-front, International Cruise Terminal (ICT), Domestic Cruise Terminal, Ro-pax terminal, Marina, Ropeway between Sewree to Elephanta.
C. City related: About 700 acres of land is identified for development of Eastern Waterfront areas of Mumbai Port. MbPT is notified as a Special Planning Authority by the Government of Maharashtra to enable a holistic development and has prepared a blueprint of possible development.