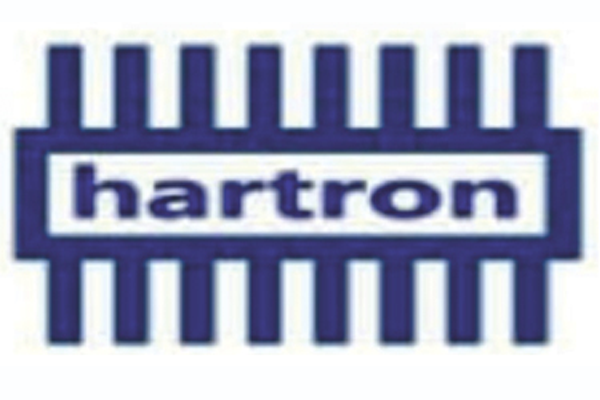 Under its Digital Haryana initiative, the Government of Haryana has selected around 35 start-ups for mentoring. At the Hartron Innovation Hub, an ecosystem has been created to boost the spirit of innovation and mentoring of these start-ups.
The Hub provides micro finance and skillupgradation of start-ups, they are providedguidance for availing financial assistance tolaunch their own business.
This Start-up hub offers facilities like IAMAIMobile 10X Startup (Mobile ApplicationDevelopment Centre), Centre of Excellencefor Internet of Things (CoE-IoT), SkillTraining for Persons with Disabilities andSkill Training under Solar Mission andInformation Technology and InformationTechnology enabled Services (IT/ITeS).
The startups guide the youth registered on the Saksham portal about the kind of training for the purpose of employment opportunities or setting up business.
Lets glance over some of the incubated startups that are registering manifold growth due to their out-of-box ideas.
Notifyvisitors.com

Notifyvisitors.com is Artificial intelligence and Machine learning driven marketing automation software.
Marketers have a challenge to deliver personalised and relevant communications to each customer. Further they end up using different marketing softwares for their marketing solution needs. The integration of such softwares is time consuming and leads to significant delays in the execution.
NotifyVisitors addresses this problem with its AI and Machine learning driven omni-channel marketing automation software suite. It is built for marketers and requires minimal intervention by IT team after one time integration. It offers the complete marketing stack ranging from email, SMS, push messages, personalisation, AB testing, chatbot to comprehensive analytics.
It is trusted by leading companies including Axis Bank, HDFC Bank, Kotak Bank, Indusind Bank, PVR, Jetairways, Dominos to name a few. It processes multi billion requests a day through it's platform, testimony to the scale of operations
NotifyVisitors was recently part of Singapore Fintech Festival PM Convoy. It has been selected by Oracle among top five companies in India for incubation.
Airveda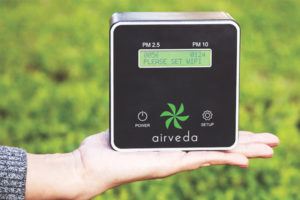 In a country where air pollution is one of the biggest health hazards, Airveda was created with a mission to help people breathe well and live well. Founded by Namita Gupta, an IIT Delhi Alumni and Prashant Gupta, an alum of Vishwakarma Institute of Technology & FMS(MBA), they believe that by enabling low cost monitoring in India, they can help citizens make informed decisions about the air they breathe,enabling them to lead healthier lives.
Airveda Mobile App
With over 50,000 installs, the Airveda app is one of the largest air quality apps in India. Free on both iOS & android, the app shows data from all DPCC, CPCB, US embassy and over 5,000 stations around the world. It also shows data from over 150 Airveda monitors set up across India and forecasts for all Indian cities. Citizens can view data on a map and drill down to see real-time as well as historic data. It provides health alerts and suggested actions to citizens to help them manage their exposure to air pollution. It also provides articles to help them understand the effect of air pollution on their health, be better citizens and tips to protect their families. All Airveda monitors connect to the Airveda app allowing users to remotely monitor data on the app.
Airveda Air Quality Monitors
Airveda is the largest Indian manufacturer of affordable air quality monitors.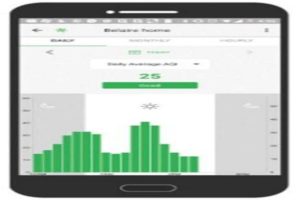 Airveda provides end to end commercial monitoring systems with indoor, outdoor and duct monitors which can be integrated with existing HVAC/ BMS systems. As well as, full- featured commercial web dashboard, and mobile app support for remote monitoring and analytics. Custom TV displays can be created to showcase air quality to occupants.
Smart cities: Robust and accurate outdoor air quality monitoring stationscan be used to track air quality outdoors for smart cities to create a network of air quality stations which can be remotely monitored from fully features dashboards.
HRBOT
HRBOT is a tech-based remote hiring platform which helps companies in hiring candidates from tier-2 and 3 cities. They use Artificial Intelligence based chatbots and asynchronous video interviews to screen candidates at large scale.

They also do competency analysis and suggest jobs out of about 80,000 live jobs that are featured on their platform, which is the largest database of entry-level jobs in the country. HRBot has been used by 2,50,000 job seekers so far.
They are working with 15+ large companies like Future Group, Swiggy, ICICI, Oyo to help them in hiring candidates. Their app is capable of doing proctored assessments in 40+ skills using front camera of the phone and thus eliminating the need for PCs in assessments.
All their applications work perfectly well in the intermittent network common in India.
They have raised seed funding from Unitus Ventures and IIT Kanpur.
HRBOT are looking to create a marketplace for entry-level hiring by building technologies to assess basic skills at mass scale without charging jobseekers.
Luminociti Networks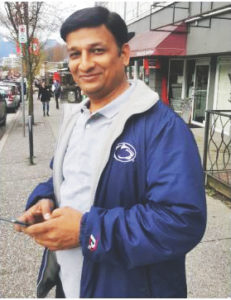 Luminociti Networks is a recognised startup under Startup India Act and the Ministry of Small and Medium Enterprise. They claim to have India's only predictive analytics and IoT driven unified messaging platform that saves 18-30 percent in cost of citizen awareness and helps city administration to use that money for various citizen welfare activities.
The Citizen Engagement Solution is presently in pilot for one of the cities in USA, Dwarka in New Delhi and post on-boarding is expected to go live in two of the cities there who strive to represent future cities. The solution is focused on solving some of deep rooted and yet most critical or challenges for day to day administration which impact the lives of millions around.
Luminociti Networks are focused on improving the engagement of city administrations with their residents and local business communities. The company provides a cloud-based platform for the city administrations, for the residents and for the local businesses to collaborate and enhance the collective experience of living within the given city. The platform empowers the city administrations and the residents to connect with each other in real-time via a mobile app and analysis backed by Predictive Algorithm and machine learning capabilities. They are presently supported by IHUWASH as only platform that also server United Nations Sustainable Development Goals (SDG) of Smart Community in India.
Kaidoko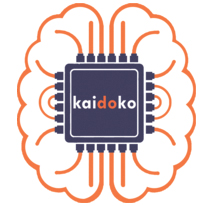 Kaidoko provides an adaptive, individualised learning and development assistant for the school ecosystem. It uses a series of psychological, behavioural based features and cognitive skill sets to help students learn effectively, introspect strengths as well as weaknesses and develop interests, thus, personalising the very experience of learning. They leverage Machine Learning, Deep Learning and other statistical tools to build deeper psychological maps of people in the ecosystem. Their tools can provide you with a significant degree of insights and help improve the field of child psychology, cognitive psychology, provide relevant insights into educational policymaking.
MedTourEasy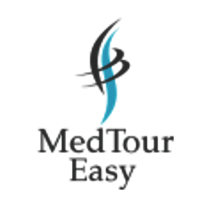 MedTourEasy is an online global medical travel marketplace which connects medical travellers to the right healthcare providers and right doctors at the right time. It is an easy-to-use platform and service that helps patients to get second opinion and to schedule affordable, high quality medical treatment in India and abroad. MedTourEasy is based out of Gurugram. It is trying to build the largest global medical marketplace: to bring customers together with high quality global medical providers.
The company will leverage disruptive ideas and technology to create real value for the customers.
Hoopoun
Led by Amarjeet Singh Oberoi, a SAP and ERP Functional Finance Professional, and is building a loyalty reward ecosystem that is unified across businesses. Someone shopping at a super-bazaar can redeem their rewards in a restaurant and still preserve loyalty benefits. Hoopoun envisions a way to unify loyalty rewards system across businesses. Loyalty platform using blockchain increases transparency and supply chain of loyalty points history is maintained within a secure environment which is auditable anytime by the network without any involvement of third party. Blockchain helps run network loyalty programmes which addresses many technological challenges like creating a shared transaction ledger, implementing interchangeable rules using smart contracts, fraud protection in real-time as there is no centralised entity controlling it.
Also Read: Captain Abhimanyu to inaugurate National Summit on Digital Innovation and Cyber Security
Retailers can connect to the environment using a plug and play option which connects through Point of Sale (PoS) terminals and PoS softwares used by merchants.
Hopin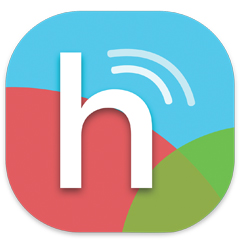 College students today share course material taught in classrooms through a mix of offline and online channels. Hopin is building India's largest content distribution network enabling students to discover, share and access any course online from trusted peers, faculty or publishers at affordable prices.
Students sign-up to their virtual classrooms available for every subject and course taught across 900 universities and 37,000 colleges and have the ability to publish their own notes with a price or subscribe to read them for as low as Rs. 10. The platform uses Machine Learning and leverages reputation among students in their classrooms offline to sanitise content. Contents can be filtered and viewed by topic, publisher, classroom, course, campus or globally. Before subscribing to any content, students can see the uploader, number of pages & subscriptions and preview it.
The instant availability, ease of access and affordable pricing allows students to spend more time learning. The system's design eliminates all friction of content curation, costs of printing, distribution, retail and piracy and offer insights into its consumption.
Publishers leverages this data and network to deliver their contents to targetted students based on enrollment and pace of learning, analyse engagement patterns and continuously evolve them.
EXPRESSEARTH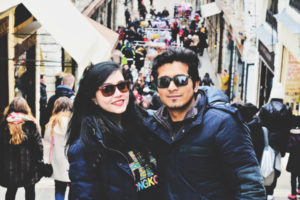 Started on November 23, 2015, ExpressEarth claims to be India's top 10 online booking platforms with live booking options for flights, hotel, visa, taxi, currency exchange and travel insurance.
The start up was introduced to Nasscom 10K recently which later selected and incubated it in HARTRON campus, Gurugram.
The company is working towards the idea of a world wherein most employees and employers should have access to automated and hassle-free travel at the same price or cheaper than the existing one. Expressearth wants to make corporate travel a joyous activity rather than a stressful exercise.
Dcomfy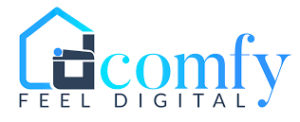 Dcomfy has customised ERP to ease the business management for an owner and India's only real time inventory backed booking platform for monthly rental accommodations. The idea is to utilise the unsold inventories for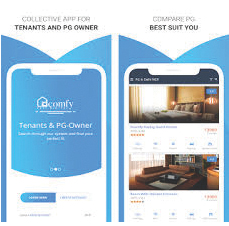 short stays keeping in view the lower middle-class strata in India. It offers them a better accommodation in a sharing room starting from as low as Rs 150 including food and Wi-Fi and a private room with best-in-class facilities for as low as Rs 299 per night. This solves a big problem of accommodation for people coming to metro cities from rural areas in search of jobs or any other reason. In the long run, the company aims to be a one-stop solution for all the needs whether groceries, tenants, police verifications or be it their any big requirement.
Dcomfy is linked to Haryana State Police website for the automatic verification of paying guests staying to infuse a sense of safety.
The company wants to change the current sub-standard and offline market of shared accommodations in the country to the next gen and go completely digitised.
CREZARE
Crezare is a Department of Industrial Policy & Promotion (DIPP) certified start-up, working in product management, IT Solutions and business strategy domains. They are incubated in Haryana Government incubation centre at Hartron Startup and Innovation Hub, Gurugram.
As the Haryana Forest Department distributes millions of seedlings to school students, Resident Welfare Associations, Panchayats, villagers, etc, and monitoring and tracking of seedlings is a challenging task.
With web enabled www.greenharyana.org.in platform, real time monitoring will not ensure assessment and tracking of survival percentage, but it will also motivate the students and villagers for ensuring survival of planted seedlings through proper care.
Haryana's Chief Minister Manohar Lal Khattar launched the 'Paudhagiri' (plantation) campaign, aimed at increasing the green cover in the State. As per the scheme, every six months, the student is required to upload his selfie with his or her plant on the app and he or she will be given an incentive of Rs 50 every six months from the government.
The complete platform development and management of this 'Paudhagiri' scheme is delivered by Haryana State incubated start-up Crezare Enterprise Private Ltd.
DataCultr (Claym media and Tech Pvt Ltd)

Recognised by NASSCOM in the Emerge 50 Awards, 2018 as one of India's Most Innovative Top 50 Emerging Software Product Companies, DataCultr, founded by Neel Juriasingani and Sujoy Ghosh, is an Internet of Things (IoT) enablement platform. It aims to make the IoT journey simple, faster and value-driven for enterprises. It serves as a single-point-of-contact service provider for businesses that operate in the reality of data-driven and connected economy.
The DataCultr platform caters to multiple use cases in agriculture, financial inclusion and digital home solutions sectors. The platform also allows civic agencies and municipalities to set up pollution (air, water and noise) tracking and monitoring solutions.
The company recently announced the launch of its Internet of Things Edge Gateway platform for connected devices helping enterprises to implement large-scale and mission-critical IoT solutions. With its platform, DataCultr has brought together all the building blocks of IoT stitched together on one platform, so that enterprises can go to market almost 6X faster. The platform has been designed keeping in mind the concerns of enterprises around Security, IT/OT Integration and Return on Investment.
The IoT platform handles secure communication across connected devices, including data integrity and security, device interoperability, failure-proof connectivity, over the air firmware update, and dynamic visualisations.
DataCultr is working with system integrators, telcos as well as multiple smartphone and device manufacturers to launch this platform across multiple use cases for IoT and connected devices.
DataCultr is part of Mobile10X, a programme driven by Internet and Mobile Association of India (IAMAI) and Government of Haryana. It was also selected last year by Reliance Jio under its JioGenNext programme.
ZIMYO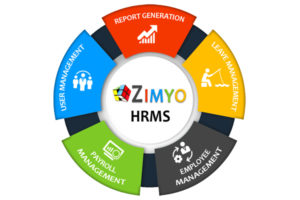 ZIMYO (www.zimyo.com) empowers organisations with affordable and feature-rich Cloud-based SaaS Solutions. Angel funded and IAMAI Mobile10x incubated, they offer solutions across various verticals and functions. Their flagship product – Zimyo HRMS, is an online cloud-based HRMS and payroll solutions optimised for SMEs to help them streamline their entire HR processes. Started in 2017, Zimyo HRMS has 10,000+ employees with leading companies like Oyo and Canvas Laugh Club as a part of their loyal customer base.
Focused on emerging among the top leaders in HR domain, the organisation ceaselessly endeavour to continue bringing in new and easy-to-use products. Zimyo Recruitto breakdown recruitment hurdles, Zimyo Performance to track employee performance and Jobhistory – a glassdoor equivalent for employers to automate verification of ex-employees and screen any candidate from over 100+ companies (and other 80+ data sources) that uses zimyo products.
They are now trying to disrupt the space with cutting-edge technologies like Artificial Intelligence and Blockchain by developing its own HR Voicebot and HR Intelligence Tool.
They envisage driving the next technology revolution that will enable their customers with right tools to excel in times to come. Their endeavour is to ensure that the solutions are as contemporary and feature rich as possible and yet as intuitive and easy-to-use across ages.
DRONAMAPS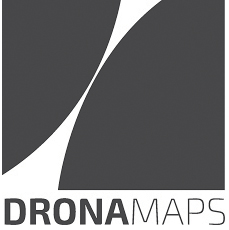 DronaMaps recreates the world with centimetre level accuracy in 3D. They enable large-scale mapping with Unmanned Aerial Vehicles (UAV). It was awarded by Madhya Pradesh as the "The Most Innovative Startup" in 2016. DronaMaps can recreate massive areas in centimeter level accuracy. The company has worked with Uttar Pradesh, Madhya Pradesh, Andhra Pradesh, Gujarat, Maharashtra and enterprise giants like Reliance on a wide range of applications, Smart City projects, drainage and sewage planning, property tax assessments, pipeline planning, 3D showcase of industrial areas, planning for rehabilitation and resettlement in Polavaram Dam (Andhra Pradesh). All these projects are based on drone-based imagery. DronaMaps helps organisations save time and money by providing analytics from imagery captured through drones.
The company is pioneering in using Artificial Intelligence and Machine Learning with legacy geospatial approaches and specialises in reconstruction and analysis of 3D and NDVI data.
RINGLERR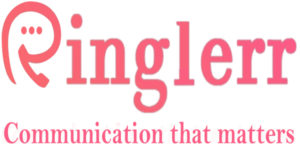 By combining power of both text and calling together, first-of-its-kind solution Ringlerr came into being which enables both caller and receiver to connect on phone in real time and communicate faster.
Ringlerr, world's first intent based mobile communication application, enables callers to let receiver know why he is calling, the purpose of the call. Now caller can send message along with his call and this message gets flashed on receiver's mobile screen while call is ringing so that receiver gets to know caller's intent or purpose behind calling in advance and receiver now has the motivation to respond to the caller.
Users can now build meaningful connections and have communication faster, save a lot of time and thereby can optimise their daily communication that matters to them the most.
There are other features i.e. setting up reminder for others to save time in following up, SOS feature for safe and fastest communication when in emergency, schedule your message well in advance, new calling interface, etc.
UMWELT.AI

Umwelt.ai is Artificial Intelligence, Machine Learning, ChatBot Powered SAAS platform revolutionising the way Employee Engagement is done at workplace by automating focused humanised interactions, analysing feedback in real time and generating actionable insights for timely and effective actions.
At Umwelt.ai, everything is designed to help people-driven organisations, increase employee engagement, productivity and profits by leveraging psychology and technology.
As per a research done by Gallup with over 1.50 million respondents across the globe, only 11 percent global workforce is active which causeS a productivity loss of over $17 trillion in a year.
While there has been huge thrust on Employee Engagement over THE last few years there has been very little progress to showcase results.
In times when many technology start-ups are facing extreme dearth of Talent. It's surprising that Umwelt.ai running on a bootstrap mode has still been able to build uniquely qualified team to build this next-age platform which could be only because the idea in itself is so engaging.
Umwelt.ai already has a marketable product currently piloted with a leading luxury retail brand with around 3,500+ employees and is looking to add another 10,000 employees in a quarter.