Smart Dubai Office (SDO), in collaboration with Dubai Department of Finance has launched the 'Payment Reconciliation and Settlement' System based on blockchain technology.
Now all the transactions are expected to be accurate in real time which will be cost effective and time saving as well.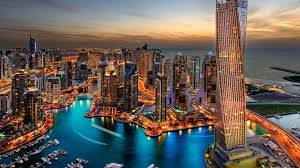 Till now, the UAE Government staff used to physically go through payments collected from various portals to manually reconcile and settle them, deducting the fees due to the Department and then transferring the remaining amounts to the relevant Authority. This whole process used to take upto 45 days.
"Smart technologies continue to infiltrate every aspect of human life and societies; virtually everything we do today relies fully or to some degree on an advanced technology once considered 'disruptive'," said Dr Aisha Bint Butti Bin Bishr, Director General, SDO.
Dubai is already making use of the state-of-the-art technologies in various departments and tailoring them to meet the needs of our citizens, residents and visitors. The aim of this digitisation is making Dubai the happiest and smartest city in the world.
The UAE Government will eventually move all its transactions on blockchain.
The new system will allow smooth financial processes through automation and minimising human intervention.
The Dubai Electricity and Water Authority (DEWA) and the Knowledge and Human Development Authority (KHDA) have already integrated this system. They have processed a combined total of more than five million transactions using the advanced Blockchain-powered system.
Soon, Dubai Police; Roads and Transport Authority (RTA); Dubai Health Authority (DHA); Dubai Airports; Dubai Customs; Dubai Municipality; Department of Tourism and Commerce Marketing (DTCM); Dubai Courts; and Dubai Holding, among other local Government bodies and a number of prominent banks and financial services providers are expected to join this blockchain based system.
Follow and connect with us on Facebook, Twitter, LinkedIn, Elets video