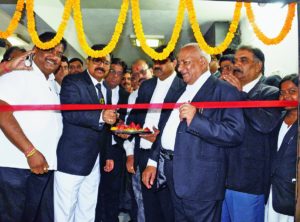 In what could help people and lawyers to access legal information, Judicial Commissioner of Ranchi Civil Court Navneet Kumar inaugurated the Right to Information (RTI) cell at Bar Association building.  
Complimenting the initiative of the Ranchi District Bar Association, Judicial Commissioner Kumar assured the monetary support for the equipment of this cell with computers and basic facilities.  
General Secretary of Ranchi District Bar Association Sanjay Kumar Vidrohi said, "Ranchi begs the status of first such district in the country where bar council has taken such an innovative step."
He further added, "RTI cell would be a useful forum for people and lawyers. It would impart knowledge as to the Right to Information Act, Juvenile Justice Act, Right to Service Act, laws related to human rights and domestic violence, which act as important instruments for victims to get justice fast, and that will further fulfil our prime motive of combating corruption in the profession and in government offices."    
"Anyone who wants help as to draft an RTI will get assistance from junior lawyers, but, if a person approaches RTI cell through a lawyer he will have to pay Rs 50," Virodhi stated.
A senior lawyer at the civil court said, "This cell would be advantageous to young lawyers in learning their profession better."
Follow and connect with us on Facebook, Twitter, LinkedIn, Elets video