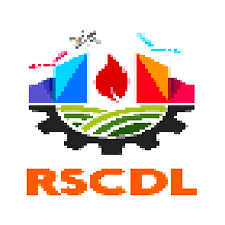 PAN CITY PROJECTS
1) SMART SURVEILLANCE
Phase I completed in Nov -2017, installation of 447 cameras was
undertaken.
Phase II targets installing another 527 cameras across the city.
Major and minor junctions of the city are fully covered with Fixed cameras, PTZ cameras, 360 degree cameras and ANPR-RLVD cameras
2) SOLID WASTE MANAGEMENT
RMC has initiated door to door Solid Waste Collection through 316 tipper vans , tracked along their fixed routes.
If Tipper vans doesn't perform accordingly, Alarm is generated in the system and actions are taken.
3) LIGHTING & ENVIRONMENTAL SENSORS
58000 streetlights are managed through 441 light panels across the city. Complaints regarding lights are reduced by 45% YoY.
Environmental sensors are deployed at 20 different locations in the city.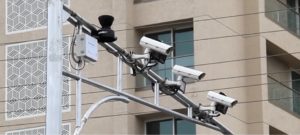 4) TRANSPORT MANAGEMENT
BRTS Buses (Bus Rapid Transport System) and RMTS Buses (Rajkot Mass Transport System) are tracked and monitored.
E-challans are issued by Rajkot Traffic Police in case of traffic rule violations
5) PUBLIC WI-FI & LED DISPLAY BOARDS
Public Wi-Fi hotspots are established at 14 different locations across the city.
Dashboard reflects the active and inactive devices of Wi-Fi hotspots in the city.
6) ANTI-ENCROACHMENT, SMART OPERATIONS DASHBOARD & CEO DASHBOARD
More than 7 estates of RMC are geo-fenced using surveillance cameras.
Anti-Encroachment Department works to remove temporary encroachment.
Smart City Projects Currently Under Implementation -ABD Projects
1) ATAL SAROVAR YOJANA
Deepening and Beautification of Lake (area-1,63,172 Sq. Mtrs.) at Smart City Raiya Area under Atal Sarovar Yojana & developing it as the Recreational Spot of city.
Approx. storage capacity will be increased by 290 Million Liters.
Bird Island and Musical Fountain with Laser Show.
Jogging Track, Children Park and Sculpture themed Garden
500 Seating Capacity Amphitheatre & Exhibition Gallery.
2) 24X7  SMART METERING PROJECT AT CHANDRESHNAGAR
The objective is to reduce the Non-Revenue water (NRW) by increasing accountability of water. Area Based Development – Raiya Area Upcoming Projects
1) SUSTAINABLE ECONOMIC DEVELOMENT AND EMPLOYMENT GENERATION
40,000 sq.m. Management & Convention Centre.
30,000 sq.m. Exhibition Centre.
10,000 sq.m. Incubation Centre.  5,000 sq.m. Skill Development Centre.
2) ICONIC DEVELOPMENT
Rejuvenation of three lakes and Amusement Park.
Gram Haat & Cultural centre.
Sports Arena.
Parks & gardens- 30 acres
Racecourse 2- 150 acres.
Follow and connect with us on Facebook, Twitter, LinkedIn, Elets video