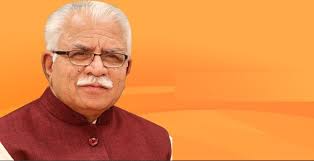 Haryana has managed to grab the third place in ease of doing business ranking.
Calling it a matter of pride, the Haryana Industries and Commerce Minister Vipul Goel said that several significant changes have been made in the formula to evaluate the rankings of Ease of Doing Business 2017. A score card has been made on the basis of feedback received from industrialists' and improvement made for promotion of business. Haryana has scored overall 98.07 per cent score in this score card and bagged the third place in rankings.
He said that with simplification of industrial policies, the environment for business is constantly improving in the state. Today, Haryana is in the list of top achievers in terms of Ease of Doing Business.
The Minister said that basic infrastructure has been strengthened as a result of the unique Enterprises Promotion Policy 2015 and more employment opportunities have been generated in industries. In order to attract more investors to Haryana, the State Government had set up single roof mechanism namely Haryana Enterprises Promotion Centre in February 2017. Haryana is the only state to provide all industrial clearances and licences under one roof and all approvals are being granted online in timely manner. If a business clearance is not received after maximum of 45 days, it would automatically be treated as cleared.
He said that the state has adopted a feedback driven model (Rapid Assessment System) for continuous real time feedback, which has been praised a lot. The State Government has formulated Haryana Building Code under which around 70 per cent low risk and medium risk of the establishments have been given the provision for self-certification. Apart from this, a rule has been framed for inspection of 10 labour laws together which provided relief to industrialists, he added.