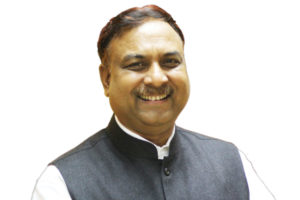 The Agra Smart City Limited (ASCL) is working on a war-footing mode to implement various projects under Smart Cities Mission (SCM) in Agra. In the current fiscal year, ASCL has been allotted Rs 216 crore, writes Arpit Gupta of Elets News Network (ENN).

Development of Heritage Walk
Improvement of vicinity of lesser-known heritage monuments including Kali Masjid, Diwanji ka Maqbara, lesser known heritage Dargah of Lal Bukhari, Teli Pada mosque. The project has been conceived as part of the Area Based Development (ABD) under Agra Smart City Proposal. This will revive the old charm of the buildings and create additional tourist destinations. It has been envisaged that Archaeological Survey of India (ASI) will provide technical and administrative support.
Junction Improvement
Agra, situated on the banks of the river Yamuna, is one of the most populous cities in Uttar Pradesh. High vehicle density added with lack of pedestrian safety measures have led to an increasing congestion due to the increasing and alarming population and accident rates, particularly, at the intersection in the city, and thus, has been an area of major concerns. To address this issue, Smart City Agra has identified 28 junctions in the city which need improvement to ensure safe and smooth flow of traffic in the city.
Street Vending Zones According to an estimate, about 25,000 families in Agra are engaged in street vending for their survival. As per guidelines, the street vendors are categorised as stationary, peripatetic/ wandering, mobile and other and vending zones are classified as restriction free, restricted and prohibited. Most of the street vendors are working in clusters. During a random survey, we identified more than 200 locations where vendors are working in clusters and 10 to 15 per cent of vendors are working in a scattered way. We have identified three sites for street vending zone with the help of DUDA and Adarsh NGO to enhance the beautification of ABD area.
We have started different types of vendors shop where tourist, citizens can explore the street market and street food. We provide porta cabin, drinking water kiosk, toilets, parking, waste disposal, and other basic facility at Basai Mandi near Basai Chowki, Fathabad road near Vishal mega mart and flower market near Amar hotel towards Akashwani.
Scope of Work
The ASCL has identified certain Smart ICT intervention required to make the city smart. The broad Scope of work, functional requirements and technical specifications have been identified and provided under Volume 2 of the Request For Proposal (RFP). It is now proposed to appoint a Master System Integrator (MSI) to implement the said ICT interventions, but not limited to the following components: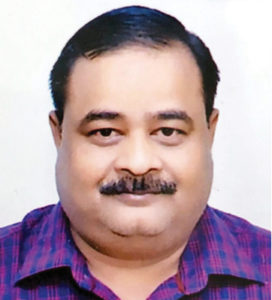 Components
City Communication Network MSI will use communication (OFC) network of a service provider in Agra for the Smart City project. MSI will make a detailed survey of communication (OFC) network of a service provider and electrical supply network availability and GIS mapping of proposed locations of all CCTV cameras, smart bus stops, IoT sensors (environment, etc), display signage, traffic lights, solid waste management infrastructure, etc. in order to complete the various components of smart city project in Agra.
Integrated Command and Control Center (ICCC)
The City Command Center will be the central repository for management and monitoring of all ICT based Smart City components such as Solid Waste Management system, smart street lighting control system, Wi-Fi, smart transport, smart bus stops, CCTV surveillance, digital signages, Internet of Things (IoT) sensors (environment, etc), and all other smart city applications will be integrated, and centrally monitored, tracked and managed from the Operations Command Centre. The CCC shall be ergonomically designed with area for video wall, operators, offices, conference room, all other amenities, etc.
Data Centre and Disaster Recovery
MSI will setup data centre, disaster recovery centre and data backup storage facility at the CCC or Service Provider (SP). MSI will create synergies between the ICCC by using an integrated architecture.
City and Enterprise GIS Solution The broad objective of the work is to develop a comprehensive Instigated Enterprise GIS Application for Corporation for planning, management and governance in context of entire functioning of the organisation. Major activities of the departments to be supported by the system shall be as follows:
Creation and Updating of Geospatial Data – ABD Area
Supply of Enterprise GIS Platform Suit – Pan City
Design Develop Enterprise Web GIS Municipal Application for all ASCL Departments – Pan City
Design and Develop Geo-enabled Mobile Application for ASCL Pan City CCTV-based City Surveillance System
CCTV-based video surveillance shall be security enabler to ensure public safety
MSI shall install CCTV cameras at various locations across the city for surveillance along with Public Address System and Variable Message Signboard (VaMS), Emergency/ Panic Box System, etc.
Intelligent Traffic Management Solution
MSI will install CCTV cameras at various locations across the city for traffic management and enforcement system like RLVD/ ANPR, speed detection, etc.
Environment Sensors Smart environment sensors will gather data about pollution, ambient conditions (light, noise, temperature, humidity and barometric pressure), weather conditions (rain), levels of gases in the city (pollution) and any other events on an hourly and subsequently daily basis. It is for information of citizens and administration to further take appropriate actions during the daily course/cause of any event.
ICT-Enabled Solid Waste Management MSI will install GIS/GPS enabled Solid Waste Management System to provide end-to-end management and monitoring of garbage collection and processing. Adaptive Traffic Management System MSI will install system for control and management of traffic by controlling the traffic signals on certain stretches of road with sensor-based automation of signals.
Integration Components MSI shall integrate the following system with the Integrated Command and Control Center (present and in future):
E-Governance System
Smart LED Lighting
Any other system
Smart bus stops
SCADA System
 Sewage System
Wi-Fi Hotspots etc
Meraagra Citizen Engagement App
Follow and connect with us on Facebook, Twitter, LinkedIn, Elets video