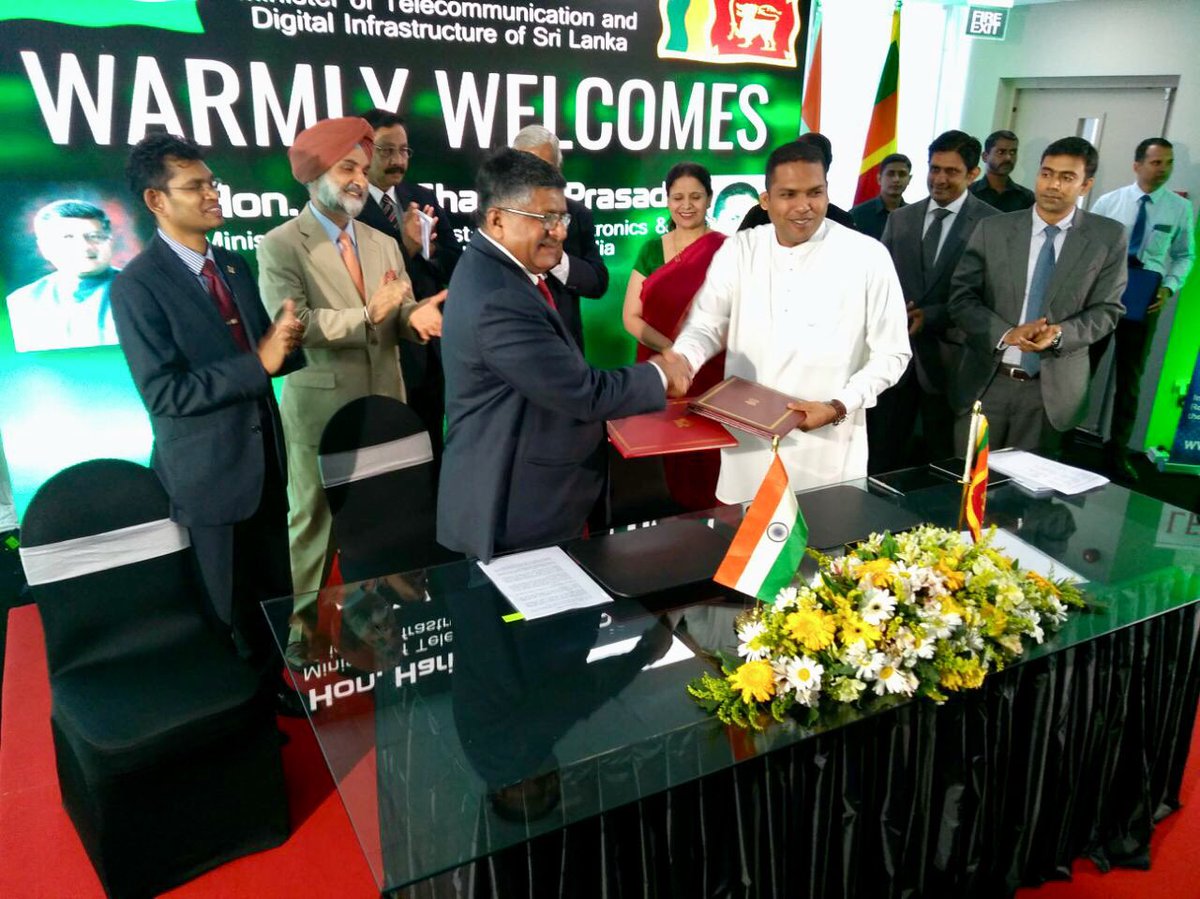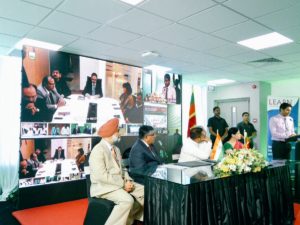 To boost the academic collaborations between India and Sri Lanka, a gigabit connectivity between the National Knowledge Network of India and LEARN network of Sri Lanka has been set up in Colombo.
On his official visit to Sri Lanka, Union Minister for Law and Justice and Electronics and IT Ravi Shankar Prasad inaugurated the connectivity. Sri Lankan Minister for Telecommunications and Digital Infrastructure Harin Fernando was also present on this occasion.
After the launch from the headquarters of the Ministry of Telecommunications and Digital Infrastructure, Colombo, the Minister also held a video conference with officers of Ministry of Electronics and IT, Government of India present in Delhi and other connected educational institutions of India and Sri Lanka.
Both the countries have signed a Memorandum of Understanding (MoU) for enhancing cooperation between India and Sri Lanka in the IT sector, cyber security and e-governance.
Prasad also  inaugurated the use of eOffice software developed by National Informatics Center (NIC) by the Gvernment of Sri Lanka.