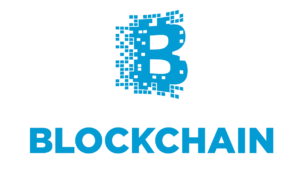 Wipro Ltd announced that it has joined Hyperledger to design and develop open source-based blockchain solutions for enterprise-grade blockchain deployments. Hyperledger is a global open source collaborative effort created to advance cross-industry blockchain technologies across sectors such as finance, banking, Internet of Things, supply chain, manufacturing and technology.
Brian Behlendorf, Executive Director, Hyperledger said, "We are excited to welcome Wipro to the Hyperledger community. Wipro brings industry-acknowledged blockchain advisory and consulting capabilities, coupled with industry solutions for specific use cases and a strong partner ecosystem to help client businesses innovate on blockchain. We look forward to its active contribution in the Hyperledger community to share insights on blockchain use cases, technology frameworks, tools and standards, and thought leadership."
Global customers are increasingly looking at Hyperledger to build enterprise-grade blockchain solutions for specific industry use cases. Hyperledger Fabric is a blockchain framework implementation that acts as a foundation for developing applications or solutions with a modular architecture. Wipro's Blockchain Innovation Lab has developed several industry solutions on Hyperledger Fabric such as Tri- party collateral management, Air worthiness certificate tracking, Trade Finance and Loyalty Rewards Management. Wipro is also developing technology competency on Hyperledger through internal bootcamps and partner-led training sessions.
Krishnakumar N Menon, Vice President, Service Transformation, Wipro Ltd said, "We are excited about joining Hyperledger and look forward to working closely with the Hyperledger community to catalyze blockchain adoption for global enterprises. Our customers are increasingly looking at Hyperledger to build enterprise-grade blockchain solutions for specific industry use-cases. Additionally, Wipro's open source services, expertise and solutions add value to our Hyperledger-based blockchain offerings. We look forward to investing in crowdsourced innovation and open collaboration as part of our efforts in the Hyperledger community."
Wipro has identified blockchain as one of the strategic client themes to drive digital innovations and transformation across the enterprise. Wipro's thought-to-finish blockchain offerings cover advisory and consulting, Blockchain Innovation Lab (as a service), blockchain application development and constructing blockchain networks. As part of the Wipro's Blockchain CoE (Center of Excellence), Wipro develops industry solutions, blockchain assets & frameworks and an IP portfolio. Wipro helps clients experiment, deploy proof-of-concepts on blockchain technologies, and incrementally expand to scale-to-production releases.
Follow and connect with us on Facebook, Twitter, LinkedIn, Elets video