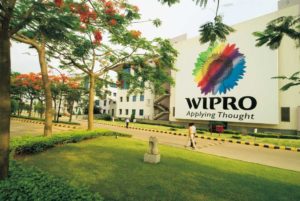 Wipro Ltd and CloudGenix Inc have announced a partnership to offer open and managed SD-WAN services. Termed as WANFreedom, the service allows enterprise customers to rapidly deploy cloud, SaaS (Software as a Service) and data centre applications over any combination of MPLS (Multiprotocol Label Switching), internet broadband and LTE (Long Term Evolution) networks, thereby enabling a rich user experience and IT infrastructure cost optimisation.
Traditional WAN products based on proprietary hardware and complex routing protocols result in substantial dependencies and inhibit cloud adoption. With WANFreedom, customers will be freed from dependencies on WAN transport, proprietary hardware routers, networking complexity, therefore freeing up IT teams to focus on rapidly delivering business value.
Over the next five years, SD-WAN sales are forecast to grow at a 69.6 per cent compound annual growth rate, reaching $8.05 billion in 2021, according to the IDC Worldwide SD-WAN Forecast: 2017–2021 (doc #US42904317, July 2017) report. This growth is fueled by rapid adoption of cloud, SaaS and data centre applications, the commoditisation of connectivity boosted by low-cost and high-capacity broadband availability, and the digitisation of remote offices.
Kiran Desai, Senior Vice President and Global Head, Global Infrastructure Services, Wipro Ltd said, "By partnering with CloudGenix, Wipro now offers its customers an end-to-end managed WAN, delivering a host of benefits including WAN transport independence, the ability to seamlessly integrate multiple telecom and network carriers and WAN types, improved WAN availability, uncompromised access to cloud, SaaS and rich media applications, elimination of proprietary hardware routers, and significant cost savings. These capabilities provide enterprises the freedom to adopt cloud, UCaaS (Unified Communications as a Service), SaaS and other modern applications without compromising security, performance, or visibility."
Kumar Ramachandran, CEO, CloudGenix said, "Wipro is a recognized global leader in deploying, managing, and operationalizing network infrastructure. Wipro's WAN assessment and prescriptive service delivery model ensures customers gain instant time to value without needing to 'rip and-replace' their legacy WAN infrastructure."
 Wipro's SD-WAN capabilities meet enterprise customers' digital business needs while ensuring robust performance, security and compliance in line with their business application policies. Supported by its Software Defined Everything (SDx) Center Of Excellence and, a next-generation managed services framework, Wipro's enterprise assessment and consultancy services ensure efficient delivery of SD-WAN solution for clients.
 CloudGenix's SD-WAN is powered by CloudGenix AppFabric that enables a self-healing network built on machine learning, which ensures faster time to market and better response to business needs.
Follow and connect with us on Facebook, Twitter, LinkedIn, Elets video