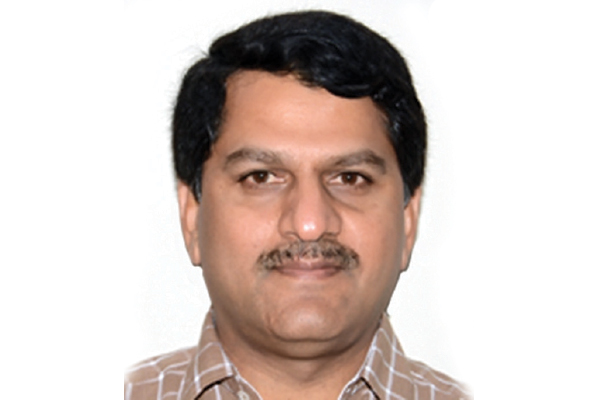 To bring rapid economic development through industrialisation, Telangana has initiated a new industrial policy to boost investment and industrial infrastructure. The Telangana Industrial Infrastructure Corporation Ltd (TSIIC) has been at the forefront to achieve this task and has undertaken some major infrastructural projects in focused sectors. E Venkat Narasimha Reddy, Vice Chairman and Managing Director of TSIIC, in conversation with Biswajit Sahoo of Elets News Network (ENN) shares much more on existing and future plans.
In the recent ranking of 'Ease of Doing Business' Telangana stood first in the entire country. What is TSIIC's vision to promote the industrial ecosystem?
Telangana State Industrial Infrastructure Corporation (TSIIC) was established in 2014 as a State government undertaking for developing industrial infrastructure in the State. TSIIC has the mandate to develop industrial parks, industrial clusters, sector specific parks, Special Economic Zones (SEZs) etc to attract more investments.
To support the potential entrepreneurs, investors and expedite the industrial growth, TSIIC is identifying and developing potential growth centres in the State fully equipped with developed plots/sheds, roads, drainage, water, power and other infrastructural facilities. TSIIC is also providing social infrastructure like housing for workers near industrial zones, co-coordinating with the agencies concerned for providing communication, transport and other facilities.
TSIIC has created a large database of land bank to attract investors and develop focused industrial parks to boost industrialisation. How has been the response to such an innovative exercise?
TSIIC has so far developed 116 Industrial Parks and ensured basic amenities and industrial infrastructures for the entrepreneurs to start their business immediately in these parks. Apart from this, TSIIC has allotted land to about 500 industries in the last financial year. We are expecting investment of around Rs 1,000 crore in these industries which will provide direct and indirect employment to over 50,000 people.
Telangana is committed for clean environment in Hyderabad and has ordered to relocate polluting industries from inside the city zone, how TSIIC is facilitating the process?
As per the State government's order, TSIIC is directed to initiate necessary action for relocating the polluting industries compulsorily from inside Outer Ring Road (ORR) to outside Outer Ring Road of Hyderabad. Non-polluting industries are also to be relocated with optional measures.
In this connection, TSIIC has actually identified 19 locations as land banks outside ORR within a distance of 100 km to make twin cities free from industrial pollution. Approximately 1,500 polluting industries would be shifted and relocated from existing inside ORR to outside of ORR.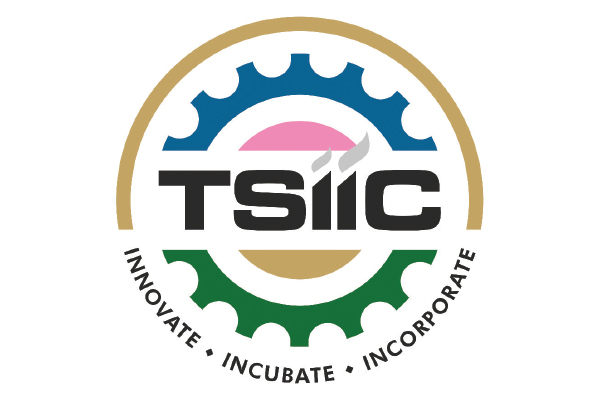 TSIIC has different plans to develop industry specific parks across Telangana, what are these plans and how it will be facilitated?
As per the revised industrial policy of Telangana, TSIIC is developing industrial parks in all the districts of Telangana and decided to develop industrial clusters based on industrial demands and suitability of the geographical area for each industrial segment. We are also upgrading existing industrial parks and developing several clusters under MSE-CDP scheme of Government of India.
TSIIC is developing new Industrial Parks such as:
EHMC at ECity – Fab City, Raviryala Electronic Hardware Manufacturing Cluster at Raviryala in Ranga Reddy district is being developed over an area of 602 acres at an estimated project cost of Rs 769 crores. The upcoming project is expected to attract investment of Rs 1,800 crores and will provide direct employment to 35,000 personnel and indirect employment to more than two lakh people.
EHMC – Maheshwaram Science Park, Maheshwaram
EHMC (Electronic Hardware Manufacturing Cluster) is being developed at Maheshwaram in Ranga Reddy District over an area of 310 acres within the Hyderabad ITIR Zone with a total estimated project cost of Rs 409 crores. The proposed investment is Rs 800 crores and this project is estimated to provide 14,000 direct and 83,400 indirect employment.
Mega Food Park At Buggapadu Village At Khammam District
A Mega Food Park is being developed by TSIIC in Buggapadu Mandal of Khammam district over 60-acre piece of land. The project cost is Rs 109.44 crores and expected investment and turnover in the park is earmarked as Rs 324 crores. The park is expected to generate employment for 2,500 people.
NIMZ- Manufacturing Zone At Zaheerabad
National Investment and Manufacturing Zone (NIMZ) is proposed to be set up on an area spread over about 12,635 acres in 14 villages of Sangareddy district with a total project cost of Rs 11,120 crores. This NIMZ alone envisages an expected investment of Rs 60,000 crores which will provide employment to one lakh people directly and 1,45,000 people indirectly.
Kakatiya Mega Textile Park – Warangal TSIIC has identified 2,000 acres of land in Warangal district for development of Kakatiya Mega Textile Park with an estimated project cost of Rs 660 crores. This Textile Park is expected to draw investment of Rs 11,586 crores and proposed to generate employment of 1.13 lakhs. The project will be rolled out during 2017-18.
Plastic Park At Thummalur
Plastic Park is proposed to be established on an area of 100-acre in Tumaloor village, Maheshwaram Mandal, with an estimated project cost Rs 123.34 crores. It will create employment opportunity for 2,000 people directly and 3,000 people indirectly.
Spice Park At Vepur, Nizamabad
Spice Park is proposed to be set up on an area of 40.45 acres in Padgal Village, Velpur, Nizamabad with a total estimated project cost of Rs. 34.15 crores with expected direct and indirect employment of 800 and 1,000 respectively.
Fibre Cluster Under MSE-CDP Scheme – Ibrahimpatnam Composite Park– Telangana
Fibre Glass cluster is proposed over an area of 123 acres in Ibrahimpatnam Khalsa (V) of Ranga Reddy District. The estimated project cost is Rs 55.67 crores and it proposes 21,000 direct and 9,000 indirect employment.
What are the major infrastructure projects taken up by TSIIC?
TSIIC is developing two major industrial clusters. They are Hyderabad Pharma city and NIMZ, Zaheerabad. It is also completing T-Hub Phase-I and commencement of Phase-II which is likely to be completed with an investment of over Rs 400 crores. Other projects in the pipeline include Image Towers which will be built in Public Private Partnership (PPP) Mode.
Apart from this TSIIC initiated projects such as
T-Hub Phase-II
Image Tower
IT Park at Budhvel