Schneider Electric EcoStruxure Smart City solution is a unique and powerful platform for co-innovation to solve the issues and challenges of cities in partnership with all the stakeholders, says Prakash Chandraker, Vice President and Managing Director, Energy Business – Greater India Region, Schneider Electric Infrastructure Limited, in conversation with Elets News Network (ENN).
Why cities need to be smart nowadays? 
Cities constitute two per cent of the earth's surface; are home to 50 per cent of the world's population; consume 75 per cent of global energy; and emit 80 per cent of global carbon dioxide. The smart cities are all about how the city subsystems can work together as an integrated value chain under different conditions. Smart City solutions help to create smart ecosystem in the city to improve the quality of life of citizens and attract more investments for economic activities.
How do you define a Smart City?
At Schneider Electric (SE), we define a Smart City as an efficient, livable and sustainable space. Efficient means improved efficiency of a city's underlying urban infrastructures, water, gas, electricity network, transportation, emergency response systems, buildings, hospitals and public services, etc. Livable means becoming a more pleasant place to live, work and play for its residents as well as for its visitors and commuters. Finally, sustainable means reducing the environmental consequences of urban life, reducing the city's carbon emissions, regenerating some districts, planting trees, creating parks and planning the city differently.
What is SE value proposition for Smart City and the benefits?
SE value proposition is clear and simple. We deliver urban efficiency. Infrastructures are the building-blocks of cities. Improving their efficiency is the pre-requisite to becoming 'smart'. This involves operational technology (OT) as well as information technology (IT) platforms to fix the issues. Our Smart City platform provides the city with effective management systems, and citizens with better public and innovative private services.
What are the benefits of a Smart City?
A city is basically a system of operating systems. It has an electricity grid, a gas distribution system, a water distribution system, all sorts of public and transportation systems, public services, commercial buildings, hospitals, homes, etc. These legacy systems work efficiently, but usually separately, under different city departments. And they are usually not designed or managed to ensure resource efficiency and long-term sustainability. So, our bottom-up, hands-on, collaborative approach makes urban efficiency real. Our projects around the world back this claim. Improving system efficiency brings tangible benefits to a city. It brings up to 30 per cent energy savings, 15 per cent reduction in water losses and up to 20 per cent reduction of travel time and traffic delays.
"Smart City will bring paradigm shift in the way we manage city infrastructure. It will help to improve the quality of life of citizens and attract more investments."
It brings sustainability benefits such as less pollution and carbon emissions from less traffic, increased attractiveness, local jobs and security also.
Would you elaborate in detail the Smart City architecture solution proposed by SE for Naya Raipur Development Authority (NRDA)? 
SE EcoStruxure Smart City solution is unique and powerful platform for co-innovation to solve the issues and challenges of cities in partnership with all stakeholders. The EcoStruxure solution has three layers which inter-connect with third party Enterprise Resource Planning (ERP) system for efficient governance of city infrastructure.
At level I, we are doing datafication of identified assets through connected products and sensors.
At level II, specialised operations technology software are being provided to collect, store and analyse the data for effective monitoring and control of different subsystems of the city called edge control.
At level III, we are providing command and control centre with highly sophisticated analytics, best software with productive capability by leveraging Internet of Things (IoT) Solutions.
It will be a paradigm shift in the way we manage city infrastructure and services.
In what way NRDA Smart City solution is different from other such solutions?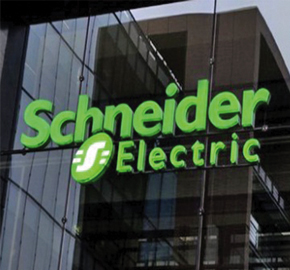 NRDA integrated Smart City solution is focused on improving the city infrastructural efficiency pro-actively across physical, economic and social infrastructure. NRDA Smart City architecture will create true benchmark for other cities in terms of innovative approach in creating more values for the citizens. The IoT and GoT (Grid of Things)-based solution provided under Schneider Electric EcoStruxure Smart City solution will help gather data in real time from different verticals of the city to create more value for efficient operations of subsystems. It will help provide more affordable services to citizens. The SE EcoStruxure solution provided to NRDA is designed on open architecture platform and advanced analytics for providing predictive management of city subsystems. This will make the city services more reliable, efficient and sustainable.
What will be the impact of SE Smart City solution on the operations of the electric grid in the city?
Uninterrupted power supply is the key to ensure that all smart devices and connections work smoothly. Under extreme conditions, the smart grid will manage the balance between supply and demand by shedding the non-critical load in a predictive and pre-planned manner so that critical city services like water supply, sewage pumping, traffic systems, surveillance system, security governance, etc, run smoothly. The self-healing grid being offered as part of SE EcoStruxure solution will help restore power supply through alternative routes to the affected areas.
Our state-of-the-art command control centre will connect city value chain seamlessly. It will analyse the huge volumes of data in real time for optimisation and effective monitoring and control of city subsystem identified in the scheme by NRDA. It is often said that the wheel is man's most important innovation, but there is a strong case to be made for the innovation of datafication and integration of everything on the Smart City platform which is changing the way we live and interact with the world. It is transforming analogue value chain of city infrastructure to digital value chain for effective and sustainable operation.
Effective deployment of Smart City solution will be a real game changer with respect to the efficient ecosystem for citizen services and attractiveness of the city for new investments.
Follow and connect with us on Facebook, Twitter, LinkedIn, Elets video