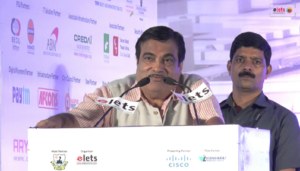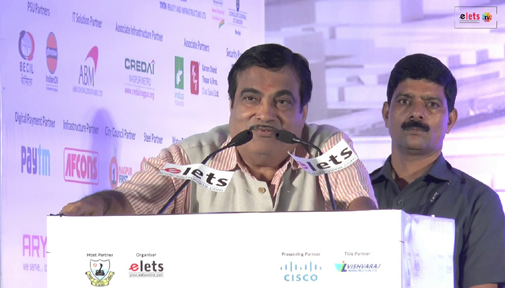 Union Minister Nitin Gadkari has revealed that the Indian Space Research Organisation (ISRO) will provide lithium-ion batteries for automobile sector. The technology will be provided free of cost to private sector for mass production.
"Lithium-ion battery is very important. We have decided to provide ISRO developed lithium-ion technology to everybody so that costs can be reduced," said the Minister for Road, Transport and Highways, and Shipping while participating in the Elets Smart and Sustainable City Summit in Nagpur earlier this month.
The Central Government is also planning to set up a research institute where a laboratory will be established, especially for pollution-less fuels, he said, adding that the Transport Ministry plans to run 50 buses from Bio-CNG in Nagpur.
Watch full speech of Nitin Gadkari https://goo.gl/QRnNEc
"About 600 to 800 auto rickshaws will also be converted to Bio-CNG soon." He also said his ministry is also emphasising on LNG and methanol for fuel.
"Within three months, we will start electric auto rickshaw and buses in Nagpur. We are going to start 320 electric taxis on experimental basis here. Nagpur is the first city where air conditioned green buses are running on bio-ethanol because we want to protect the interest of rural and agriculture sector," Gadkari said.
Speaking on transport system in Smart Cities, the union minister said, the central government had also taken a decision to use multi-modal transport system in Smart cities under which the airport, railway station and bus station would be set up at the same place.
"This project will be implemented in Nagpur and Varanasi at a trial basis at a cost of Rs 1,000 crore."
The minister also informed the audience that the Nagpur metro project is the first project in the country where 75 per cent of the solar power is used.
The National Highways Authorities of India (NHAI) will construct eight-kilometre hyperloop transportation on the lines of buses on air that would have direct connection from Wardha road to Hingna Square on Orange City Street in Nagpur, Gadkari announced during the summit. It will also be the first pilot project in the country and NHAI is all set to invite tenders for the project.
"The project will help the civic body to augment its revenue." He also hinted at another pilot project aimed to create a centralised and integrated infrastructure facility linking bus stops, metro stations and railway stations in the city.
Stating that the centralised facility could either come up at Ajni or Khapri, while shifting the main railway station to Khapri, Gadkari said, adding it would be part of Multi-Model Hub and Smart City project.
Follow and connect with us on Facebook, Twitter, LinkedIn, Elets video