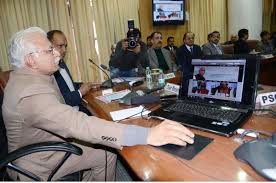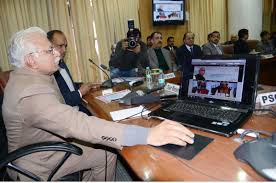 Nearly 90 per cent of the total 2,57,953 complaints received on CM Window from April, 2015 to December, 2016 have so far been disposed of in Haryana and about 200 officers and other employees of different departments have been suspended for dereliction of duty.
This was revealed by Haryana Health Minister, Anil Vij, who was replying to a question on the third day of Budget Session of Vidhan Sabha. Out of the total complaints received,only 27,161 were pending, and the rest had been disposed of.
He said that expansion of CM Window on sub-divisional level began on December 25, 2016. Before this, the CM Window was operated at district headquarters. CM Window is presently being operated in 68 out of total 71 sub-divisions and this facility would soon be started in remaining sub-divisions namely Faridabad, Gurugram and Dadri. As the facility is yielding good results, it would be continued, he added.