The vision of digital India is that every individual in the country should be digitally empowered. He should be able to use the technology to improve his livelihood and quality of life, says Dr Ajay Kumar, Additional Secretary, Ministry of Electronics and Information Technology, Government of India, in a special interview with Souvik Goswami of Elets News Network (ENN).
How was 2016 in terms of digital India and other digital campaigns of the Government of India?
The year witnessed some landmark initiatives. It culminated the historic promotion of digital payments. It will always be remembered as a historic year for transformation of India into digital India.
How would you rate digital India programmes since their inception?
In terms of digitisation, India is the fastest growing country which is transforming.
If you look at the pace with which the technology is getting adopted in the country, adoption of smartphones, universalisation of programmes like Aadhaar, Direct Benefit Transfer, Digital Identity, Financial Inclusion and other transformation programmes in agriculture, health, education, e-commerce, for startups and innovations, across the spectrum you can observe transformation across the country. In each sector, the pace is higher than any other country in the world. Today, we are the centre of attention. Everyone is closely watching as to what is happening in India. We are moving at a very fast pace. But still we cannot be satisfied where we have reached.
The vision of Digital India is that every individual in the country should be digitally empowered. Everyone should be able to use the technology to improve his livelihood, his quality of life and participate in the opportunity which the digital and the knowledge world of the future offers for anyone who is part of this. I think, still a lot can be done to reach every citizen of the country.
Also Read: PFCL-Changing Power Scenario In India: Radhika Jha IAS

What will be your focus areas for 2017?
In 2016, we were covering 300 million people. In 2017, we have covered 450 million people. Our target is to reach more than 800 million people by this year-end. We will try to cover more and more rural and left out areas to deliver the benefits of the digital economy. The whole of digital India campaign is focused on rural India, health, education, agriculture and skilling youth. Poor people, regions which are less developed are the priority for us. We plan to accelerate the process of their development through technology. Within India, laggard areas can use technology to move ahead.
How do you plan to address the challenges of digital payments in the coming days?
There has been tremendous progress in digital payments. We have seen surge in the use of digital payments in the last two months. Today, we are touching just a fraction of the total size of the transactions are going around the country. So we have a huge way to go. Our effort is to see that people are given various options to do digital payments, let all the forms of the payment flourish and let more and more stakeholders come and join this. We are trying to improve the infrastructure side of digital payments, improve the easy side of it, create awareness and capacity building and create options for people.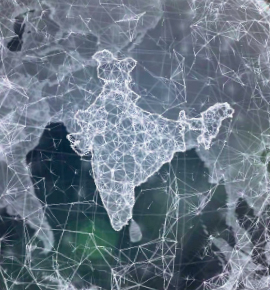 How has been the last year in terms of electronics manufacturing?
2016 clearly showed that India has arrived on the electronics manufacturing scene. Today, world over, if any company thinks of doing electronics manufacturing, they evaluate India and there are new Indian companies exploring this segment. We have Adani, Hero group, Infosys working in the manufacturing segment. This is a huge change from say, three years back when no one was interested in manufacturing in India and whosoever was there, they were looking at closing the shops. Having said that we cannot be satisfied because we are reaching only a fraction of the total size of the total manufacturing market. The whole market is worth 1.5 to 2 trillion dollars. India is producing 30-40 billion dollars worth of electronics manufacturing. We have to focus on increasing this much more. Electronics sector has opportunity to provide employment to the tune of two to three crore people. It has the potential to take the Gross Domestic Product (GDP) to 500 billion dollars or so. It has the opportunity to take our exports to the level of 100 billion dollars.
Digital world is where we are trying to move towards whereby more use of digi locker, e-sign and more use of digital payments will take place.
We need to actually see how we can become the second biggest producer of electronics in the world after China. We have to aim much bigger. We have to keep developing on this for which various policy measures, ease of business, domestic market growth, incentives have to be implemented.
Also Read: BharatNet – Building Digitised Rural India
What is your vision for 2017?
It's a very important year. Lots of transformational programmes are happening which will get percolated. One of the silent success stories of 2016 which did not get noticed was the greater adoption of eKYC system. Now we are doing two to three crore eKYC per day. Every KYC requires two to three papers. With two to three crore eKYC, we are saving six crore papers and the effort which the common man has to take it to get it photocopied, attested by notary or gazetted officer, all that is gone. Three crore people every day are benefitting due to eKYC. It has been there since Aadhaar started but now the acceptance is much more. Today, we have more than 300 e-governance services. This year has to be the year of transformation, making services paperless and cashless. Our effort will be to continuously move towards a system where services get delivered at the door step of the common man. All the paperwork should be made online. Digital world is where we are trying to move towards whereby more use of digi locker, e-sign and more use of digital payments will take place.
Message for egov?
It is a beautiful magazine. It comes out with a quality of work so you have to continue to support and champion the cause of making more digital India.
Follow and connect with us on Facebook, Twitter, LinkedIn, Elets video