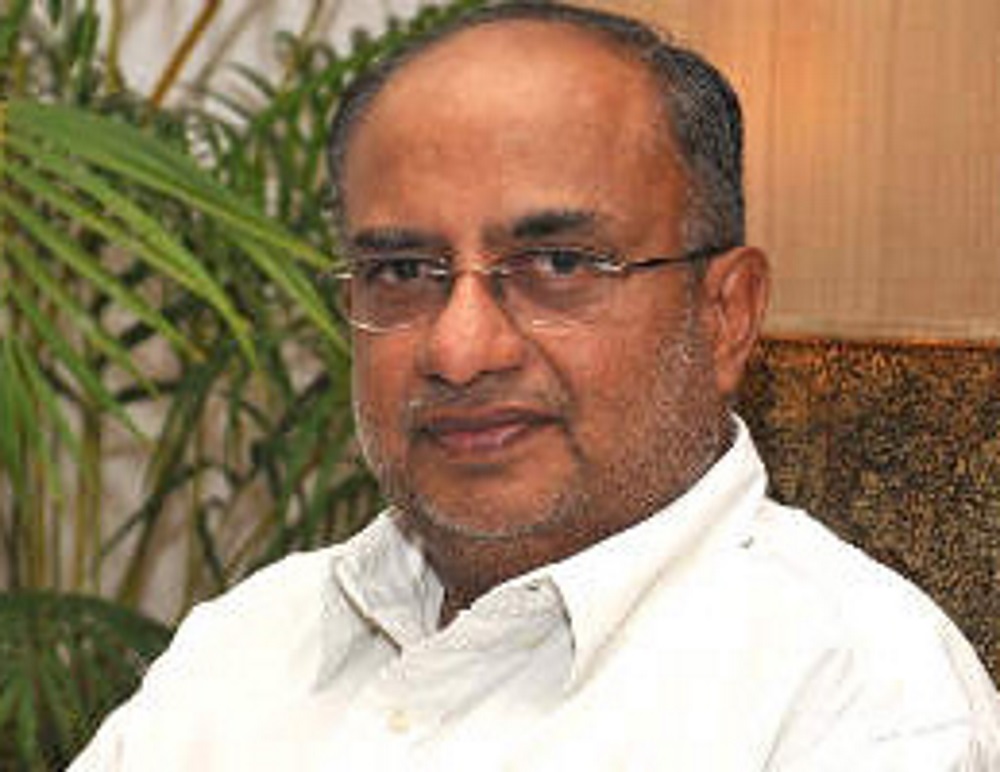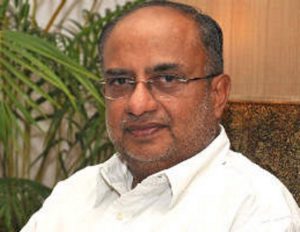 Karnataka Cooperation Minister Halahalli Shreekantha Shetti Mahadeva Prasad died of a heart attack on Tuesday morning. He was 58 years old.
A five-time MLA, Mr Prasad breathed his last at a private resort near Chikmagalur. He was scheduled to attend Silver Jubilee celebration of Cooperation Transport Network (Sahakara Sarige) in Koppa town of Chikkamagalur. He arrived at around 10:30 pm on Monday at Serai Resorts in Chikkamagalur.
Born on August 5, 1958, Mr Prasad was elected from the Gundlupet constituency in Chamarajnagar district from the Congress. He became a Minister in the Siddaramaiah Government in 2013. He also served as the Kannada and Culture Minister in the JD(S)-BJP Coalition Government headed by Mr HD Kumaraswamy during 2005-07.
A close loyalist of Karnataka CM Siddaramaiah, he quit the Janata Dal (S) and joined the Congress along with the Chief Minister in 2007. He successfully contested Assembly from Gundlupet constituency from 1994, 1999, 2004, 2008 and 2013.
According to officials at the Chief Minister's Office, his body will be taken to Mysuru and then to his Constituency Gundlupet in Chamarajanagar district. Condolences On hearing the news, several leaders condoled Mr Prasad's demise.
Karnataka State BJP President and former Karnataka Chief Minister Mr YS Yeddyurappa tweeted, "Shocked to hear the demise of Cooperation Minister, Government of Karnataka Shri HS Mahadeva Prasad. Condolences to the family of Shri Mahadeva Prasad." Officers at the Registrar of Cooperative Societies (RCS), Department of Cooperation recalled the memories of the Minister.
"Mr Mahadeva Prasad's contribution to the cooperative societies has been a lot. His demise is a big loss," says Mr BS Harish, Additional Registrar of Cooperative Societies, Industries and Diary.
"Mr Mahadeva Prasad is a thorough gentleman. He used to attend each and every concern of the cooperative societies," states Mr MK Aiyappa, Registrar of Cooperative Societies, Deparment of Cooperation. Several officers including Mr KS Naveen, Additional Registrar of Cooperative Societies (Housing and Others) echoed similar feelings for Mr Prasad.
"Mr Mahadeva Prasad is a hero of cooperative societies," says office staff at the office of the RCS. The government has declared a public holiday and three days of mourning in the state.
Social Activities of Mr Mahadeva Prasad:
President – Sangama Pratisthana (Trust), Gundlupet formed to help the needy.
Conducting mass marriages, health camps, Udyoga mela etc.
President Sangama Pratisthana (Trust) Gundlupet formed to help the needy like conducting mass marriages, health camps and sports events etc.
Served as Vice President , Karnataka State Adult Education Council from 1990 to 1998.
Served as Senate and Syndicate member of Mysore University from 1994 to 1999.
President Jnana Bhutti, Mysore, a coaching centre for Competitive exams, like KAS., Banking CET,etc., from the past 18 years.
Political Activities
Contested the Karnataka Assembly Elections from Gundlupet Assembly Constituency during 1985 and 1989. Successfully elected to Karnataka Assembly from Gundlupet Assembly Constituency continuously from 1994, 1999, 2004, 2008and 2013. (five times)
Served as Minister for Food & Civil Supplies and Consumer Affairs during the coalition Government in 2004.
Served as Minister for Kannada and Culture during coalition Government in 2007.
As President, District Congress Committee Chamarajnagar since 2010, intensively organized the party in the District & have won all the Zilla Panchyath, Taluk Panchyath & Urban bodies (CMC, TMC, TP) and Co-operative Institutions including winning all the four Assembly Constituencies in the district.