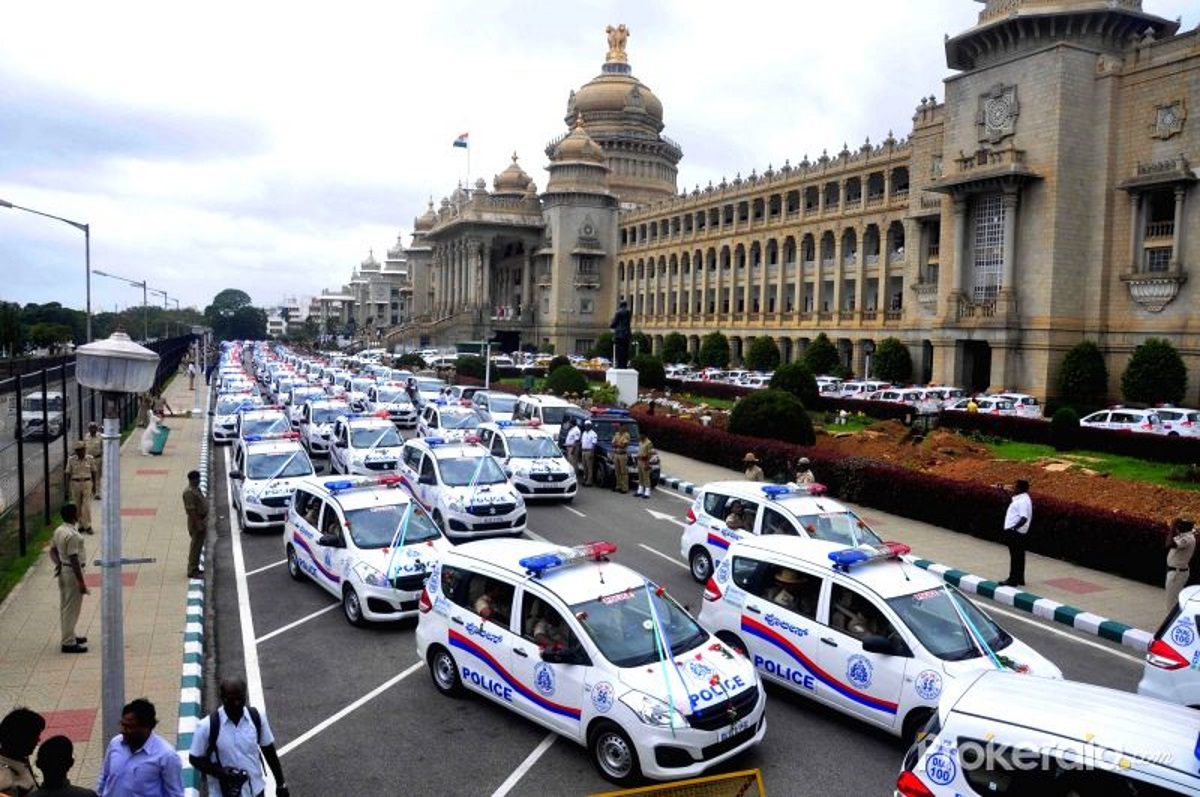 Bengaluru:  The Government of Karnataka has unveiled 100 highway patrolling vehicles here in the city to curb the robberies and accidents on national and state highways.
Karnataka Chief Minister MrSiddaramaiah flagged-off these vehicles in front of Vidhana Soudha. The state government, which had announced 300 patrolling vehicles in the first phase, has launched 100 vehicles. Karnataka's Director General and Inspector General of Police Om Prakash, said each vehicle costs around Rs 10.45 lakh, which comprises a CCTV camera, high voltage lights on the top, GPRS and many more.
"The vehicle will have an assistant sub-inspector, head constable, constable and a driver, who have been already trained for specific work. The vehicles will be under the jurisdiction of police superintendent of respective district. The  vehicles will have 40 km as its purview to cover. These vehicles will be deployed on national highways and state highways," he added.