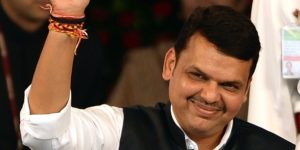 Soon after announcing a host of schemes and initiatives to woo the Maratha community, the state cabinet in Maharashtra on Tuesday announced constituting a separate department for the welfare of the Other Backward Classes (OBC) community. The department will officially commence operation from April 1, 2017, once the budgetary allocation of about Rs 2,000 crore is made. However, there is no clarity from the state Government, on as to who will take charge of this new department.
The OBCs, who constitute 52% of the Maharashtra population and enjoy 27% reservation in education and government jobs, have been apprehensive that the Maratha community could be included in their category. The OBC community includes the Wanjari, Mali, Teli, Dhangar castes, among others. In fact, Kunbi, a sub-caste of Marathas, also gets reservation benefits under the OBC category.
Chief minister of Maharashtra, Devendra Fadnavis, had recently promised the OBCs a separate dedicated department during the budget session of the state legislature earlier this year, said on Tuesday, that this move will help the government focus on issues related to the community. "The social justice department is overburdened with various responsibilities, including the responsibility of the Scheduled Castes and the handicapped besides OBCs. We have fulfilled the long-pending demand of the communities," he asserted.
The OBC community, enjoys several schemes in terms of scholarships, exemptions and hostel facilities for school and college students and have about 24 schemes of the 64 which are implemented by the social justice department at present. Of the annual budget of Rs 12,265 crore, Rs 6,725 crore is the outlay of the Scheduled Castes, while the OBCs and VJNTs get about Rs 1,900 crore for the welfare schemes. The new department, which is expected to have an outlay of Rs 2,000 crore, will have an independent minister and an IAS officer to lead the department. The cabinet has given approval of Rs 2.20 crore for recurring and Rs 1.50 crore for non-recurring expenses and sanctions to create 51 new posts.
Follow and connect with us on Facebook, Twitter, LinkedIn, Elets video