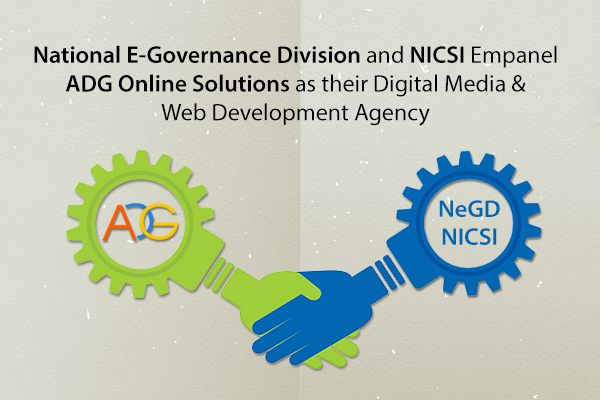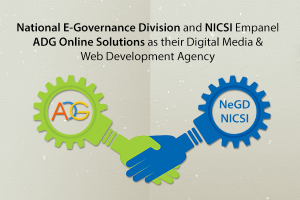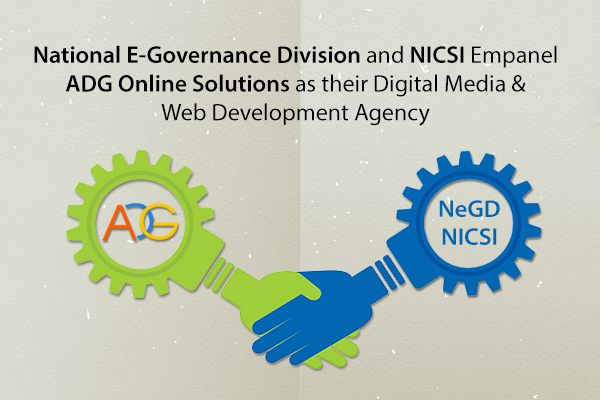 ADG Online Solutions, an award winning digital marketing and web development agency under NEGD (National E-Governance division), has been empanelled by the Government of India.
ADG Online Solutions will execute its digital marketing campaigns and under National Informatics Centre services incorporated (NICSI) for software development.
"This empanelment comes as a stepping stone for us to help government organisations and agencies grow digitally through our frontline services like mobile app development, social media innovation, data analytics, online branding and digital PR. We thank all our patrons for their committed patronage and well wishes," Deepa Sayal, Director of ADG Online Solutions.
NEGD is an autonomous business division, under the Ministry of Communication and Information Technology (Government of India) for supporting and assisting Department of Electronics and Information Technology (DeitY ) which is spearheading the Digital India Program of India.
ADG will be catering to digital marketing and governance programmes for NEGD.
NICSI is a Government of India Enterprise under NIC, (Ministry of Electronics & Information Technology). It's main focus is to provide IT solutions for multiple e-governance projects undertaken by NIC, DeitY, government organisations.
ADG Online Solutions came into existence in 2005. It is one of the most popular digital media marketing and web development agency that has helped build market share for a large chunk of blue chip accounts across B2B and B2C domains.
Apart from digital marketing and web development, it also serves as a data research and analytics firm.