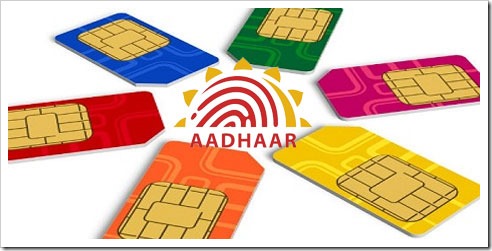 Large-scale biometrics identification system provider NEC has added another feather in its cap. Its Aadhaar biometrics identification system, the largest such system globally, has surpassed the one-billion customer mark.

The NEC system utilises fingerprints, face images, and iris images of Indian citizens to create a national-level database for the Unique Identification Authority of India Aadhaar programme, which aims to gather and manage the names, addresses and biometric information of people in India.
Once a person is registered in the NEC system, he or she receives a unique 12-digit number (ID), which can be utilised by public insitutions and banks to identify him/her to disburse social security benefits or open bank accounts.
"It is important to make sure that the same ID is not issued twice in order to maintain a highly reliable national identification system," said, Noritaka Taguma, general manager, Transportation and City Infrastructure Division, NEC.
Aadhaar is being incorporated in many new government initiatives. In order to facilitate distribution of food, fertiliser and kerosene subsidies — together accounting for more than 70 per cent of the government's annual Rs.3-lakh-crore budget for various welfare payouts — Aadhaar-enabled Direct Benefit Transfer (DBT) scheme will be implemented by March 31, 2018.
Similarly, kerosene DBT has already been rolled out in four districts of Jharkhand on a pilot basis. The food subsidy too will be paid in cash in urban areas of the country soon. Indian Railways is also planning to link Aadhaar number with booking of concessional tickets to prevent misuse of the facility.
To further bolster the Aadhaar system, the Finance Ministry has asked several ministries to identify areas where Aadhaar-based verification can be applied before doling out subsidies. The government has already tasted the success by linking Aadhaar cards with LPG service and passport service.
Follow and connect with us on Facebook, Twitter, LinkedIn, Elets video