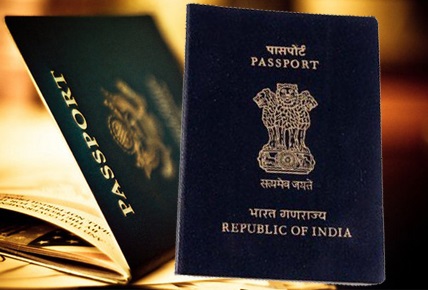 A new Passport Seva Kendra has been opened at Arunachal Pradesh's capital city, as part of citizen centre e governance initiative by the central government.
It is intended to facilitate people to get passport within the state instead of visiting Guwahati in Assam or other places of the north east.
Minister of State for External Affairs, General (Retd.) Dr. V.K. Singh, along with Minister of State for Home Affairs Kiren Rijiju formally  inaugurated the Passport Seva Laghu Kendra (PSLK) recently at Itanagar,  situated at the foothills of Himalayas.
PSLK Itanagar is integrated with Passport Seva Project (PSP) – which is part of the  National e-Governance Plan. It  is the seventh to be set up in the North East, the other six being at Aizawl, Imphal, Gangtok, Shillong, Dimapur and Agartala apart from Regional passport office Guwahati, the Ministry of External Affairs state in a communique.
With the formal inauguration of PSLK at Itanagar, the government says it has fulfilled its commitment to set up PSKs in all the states of North-East.
More  than 3.97 crore passport service applications have been processed since the inception of the new system which is fully online. During 2015, over 88,000 passport service related applications from the North-East were processed by the Regional Passport Offices in Guwahati and Kolkata, it added.
As of date there are over 700 police districts in the country out of which 638 districts have the facilities of online police verification so that the process could be made faster. At present it takes minimum 28 days for police verification for passport and the government is trying to make it short.
Key Words:  Passport, Itanagar, Dr.V .K Singh, Ministry of External affairs, e governance, Aizawl, Imphal, Gangtok, Shillong, Dimapur, Agartala, Passport Seva Laghu Kendra, Minister of State for Home Affairs, Kiren Rijiju, Arunachal Pradesh
Follow and connect with us on Facebook, Twitter, LinkedIn, Elets video