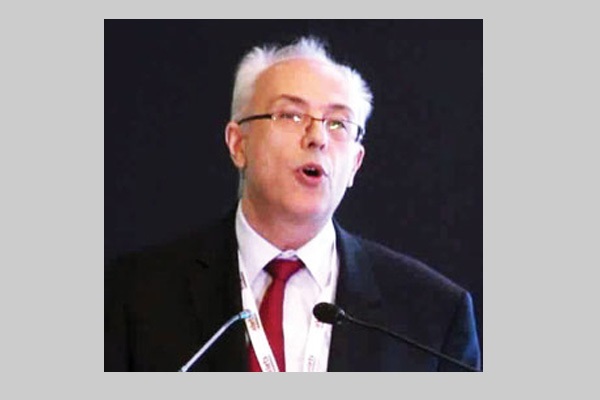 Many countries are in the process of raising smart cities and trying to learn from the experiences of other countries. Turkey is one such example, busy creating several smart cities, learning from the Indian experiences and also looking for opportunities to be part of the smart city projects in India through its globally-recognised construction companies. Excerpts from an interview of Erdal Sabri Ergen , Consul General, Turkey, with Poulami Chakraborty of Elets News Network (ENN)
Are you associated with India's smart city projects?
Our construction companies are working closely in India on various projects, but for smart city projects as such, we are yet to foray into the sector. We believe that the smart city concept, which has been undertaken by the Government of India, is in keeping with the time and requires extraordinary plans to develop future cities. So, we are very excited to get involved in these projects.
How can Turkey be involved in the Government of India's smart city projects?
Out of the total 200 big construction companies listed globally, Turkey has 43 companies, which is a figure much bigger when compared to France, South Korea and China. These companies have expertise on any aspect that a smart city needs, like construction of roads, rehabilitation projects or any infrastructure that is essential for its development. Though we are not directly associated with any kind of smart city project in India, we are constantly trying to figure out and bring in new companies in this country which can gauge the prospects of Turkey getting involved in it. For example, we are part of the Metro 3 project (Mumbai) and we are expecting to finalise it as soon as possible. Thus, we are trying to get associated with various development projects in India.
Kindly take us through the status of smart city projects in Turkey.
In this context, India is well ahead of us, as Turkey does not have an overall smart city concept. Many of the cities in Turkey have grown organically; for example, Istanbul is a very big city and a city that faces the problem of rapid urbanization, as in India. In this regard, what has been done is to seek tailor-made solutions to sort out this problem and we have received tremendous support from the local government there. Much has been done towards making Istanbul a smart city to get over the current problems. To this extent, we have focused on the roads and infrastructure that are essential aspects for the sustenance of a smart city, besides using space intelligently; so that the quality of life of the population improves. For this, we take the population out of the crunch and try to provide them a lifestyle in the outer cities with best-in-class commutation facilities that enable them to travel easily even if they are based 100 km away from the proper city.
Besides, we are also looking into implementation of IT for smart city development in our country. The Government of India has done a wonderful job by bringing in e-Governance to serve its citizens better. In our country too, we are trying to work out on this to facilitate the population with a hassle-free solution for all their government-related issues and provide them end-to-end digital solutions.
How is funding managed for smart city development in your country?
Funding for smart cities projects in our coun- try is done in various ways. We are the nodal point for facilitating the banking facilities to the concerned agencies, by helping them get loans more easily. For example, for housing there is a single government agency which is the key action holder for any decision-making in the mentioned sphere. Suppose there is a rehabilitation project, wherein this agency comes to determine the measures and actions to be taken, gets the entire required signature from the government nodal heads and then gets the fund required to fulfill the project maintain- ing optimum quality. They also associate with builders who will be involved in the construction of the project and then distribute the keys to the agencies who will then distribute it to their stakeholders. Then, they take the proceed- ings to the further level so as to finance the rest of the project from the government.
What, according to you, are the best practices for building a smart city?
The best practices can be determined by proper planning and nature of population of a region and the technology that can be deployed for building a smart city. The combination of all these factors can bring in the best results for developing the same. It is important to notice that once a decision has been taken, its imple- mentation should be diligently taken care off. Smart governance and the will of the government of authority along with technology and proper planning play an important role in making a city smart. As an immediate action, it then makes a whole country smart.
The Government of India has done a wonderful job by bringing in e-Governance to serve its citizens better. In Turkey too, we are trying to work out on this aspect to facilitate the population with a hassle-free solution for all their government-related issues
What are the challenges you faced in India with regard to building a high-tech city?
India being a highly democratic country, the procedure and proceedings here take a lot of time to process with slow government intervention and proceedings.
For the construction industry, we have to take a lot of permits from the government authorities and it takes quite some time for us to procure the same.
As an associated challenge to this, the changing specification for any project with government permits changes the cost of the project and the time needed for its completion.
Also Read: Smart Cities Mission: Moving Beyond the Rhetoric