Anand Ramachandran, Chief Finance Officer, TechProcess Payment Services Ltd throws light on how the firm has evolved itself to become country's second biggest e-payments platform. Ramachandran also talks about the company's strategy to expand its presence in India, its USP and latest innovations with Poulami Chakraborty of Elets News Network (ENN)
Kindly take us through TechProcess journey in Indian market. TechProcess Payment Services Limited has come a long way ever since it commenced its journey in the year 2000 to now become India's second largest e-payments platform. With the idea to aggregate payments in utility and other sectors, BillJunction Payments Ltd, a start up incubated in ICICI Ventures in 2000, was established as India's first bill payment platform. The year 2004 witnessed the next wave of transformation with the company pioneering payment services such as standing instructions, recurring payments, offline payments, assured payments to be delivered under an Electronic Clearing Service (ECS) platform.
In 2007, with a focus on creating technology platforms for processing payments across different industries, BillJunction was rechristened as TechProcess Payment Solutions. In 2008, TechProcess made a strategic acquisition of Talisman & Checkmate—a cheque processing company. Besides hiring exciting new talent and right-sizing the workforce, the biggest transformation is from a back-end payments aggregator to 'mobile first'.
How do you perceive the brand's presence in Indian market?
TechProcess has established itself as one of the most preferred partners of the BFSI sector in India. It can be gauged by the fact that we hold more than 50 per cent market share in the recurring payments. Unlike the fly-by-night operators in this industry, TechProcess is committed towards industry relevance. The core focus of the company is perceived as a company that provides customised solutions to solve business challenges.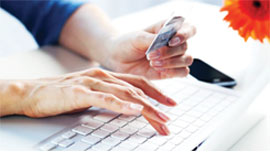 What is the key unique value proposition (USP) on which TechProcess vouches on to convince end consumers in the highly competitive Indian market?
We believe that the USP offered by Paynimo is serving as a pull factor to our business interests. Apart from directly on-boarding merchants, leading banks are using our platform to acquire merchants and in the last few months we have been able to enable 40,000 such merchants coming on board platform through our channel partners through direct as well as white-label platform and service provision.
TechProcess has embarked on one of the most ambitious projects undertaken by the RBI. The company has received an in-principle approval for the Bharat Bill Payments Operations Unit. TechProcess has established itself as one of the most preferred partners of the BFSI sector in India
What are the latest innovations that TechProcess is contemplating to launch?
TechProcess is embarking on one of the most ambitious projects undertaken by Reserve Bank of India (RBI). The company has received an in-principle approval for the Bharat Bill Payments Operations Unit. With the legacy of 15 years in the Bill Payments industry, TechProcess is one of the frontrunners to receive this in-principle approval from the RBI and we should be able to run a pilot by Juneend. The Bharat Bill Payments Operating Unit (BBPOU) aims at easing out the pain points in Bill Payments pertaining to utility, education, municipality taxes, mutual funds, insurance premiums, etc.
Did you face any challenge while working in Indian market?
We have been in the business for the past 15 years. We have not had significant challenges in terms of partnership with banks and organisations. Our solutionfocused approach towards the industry has helped us to gain more traction. However, there is low consumer awareness in terms of choosing the right mobile wallets and digital payment modes.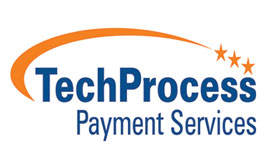 What is your view on Unified Payments Interface (UPI) launched by National Payments Corporation of India recently?
The UPI is at a nascent stage and we need to have more clarity about it when it comes to refunds, peer-to-peer transactions and interoperability of the platform. UPI would force consumers to create a new alias which means the hassle of remembering another ID and password.
Digital India initiative announced by the Centre is targeted to be completed till 2019. What is your readiness and strategy to work in lines with the same?
Digital India campaign is a great step towards building the infrastructure that will facilitate e-payments. RBI and Central Government are taking a lot of initiatives to promote 'Cashless Economy' and 'Digital India. Both these initiatives definitely augur well for our business model, which is strongly focused on fulfillment of e-payment transactions and giving consistent end user experience.
Follow and connect with us on Facebook, Twitter, LinkedIn, Elets video