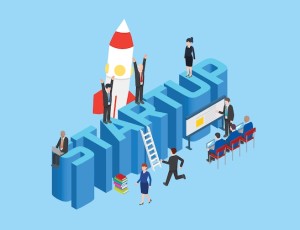 NASSCOM CoE-IoT, a joint initiative of Government of India (Department of Electronics and Information Technology (DEITY)) and ERNET hosted its first edition of IoT ecosystem connect program in Mumbai on May 20, 2016.
Organized in association with L&T Technology Services and Accenture, the event held at L&T's campus in Mumbai was aimed at building an IoT ecosystem in the country to discover the potential of innovative start-ups in the domain. The conclave not only brought start-ups, enterprises and academia on one platform but also identified the potential start-ups working in this space. Ten start-ups who showcased their innovations included Innobytes, Minio Technologies, Track RF Link, Shalaka Technologies, I-Infinity, Algo Engines, Auto-Tranz, Wintage, Machinepulse, Iolytics and Maven Systems, all of whom provided tangible solutions to real-life problems.
The conclave witnessed a panel discussion comprising of Zone Start-Up (Incubator in Mumbai), SINE-IIT Mumbai, Locanix (Start-Up from Ahmedabad), Eureka Forbes, D J Sanghvi College of Engineering, Accenture. It was moderated by L&T Technology Services and brought out the perspectives of different verticals on "How IoT will be the game changer in the coming times."
Talking about the initiative, R. Chandrashekhar, President, NASSCOM said, "The ambitious plan of the Government and entrepreneurs in collaboration with the industry will create an inclusive ecosystem for budding start-ups and large organizations to leverage new age technologies. This initiative will act as an innovation accelerator to explore product ideas and establish high-end technologies to support government initiatives using IoT in areas like manufacturing energy, agriculture, crime, safety and health. Similar programs to support the accelerators in the country are being launched in other cities like Bangalore, Hyderabad, Coimbatore to strengthen the ecosystem."
Echoing the same thought, Sanjeev Malhotra, Head of COE, Centre of Excellence for IOT, NASSCOM, added, "Through this Pan-India initiative to drive innovation by bringing new age technologies in the field of health, manufacturing, energy etc, we are delighted to have connected with so many start-ups in the IoT space from the western region that are developing new products and solutions. We will continue to engage with several more start-ups as well as building up our ecosystem connect with academia, enterprises and partners for IoT innovation across the country. We further plan to target the Northern belt with our efforts."
The IoT market in India is poised to become $5 billion by 2020 accounting for 5-6 per cent of the total global market. Mumbai as a region is also fuelling the capacities and capabilities to drive innovation. The industry along with academia is highly active in developing new products in IoT space which will not only change the day-to-day living but will also disrupt the traditional business models. There is a strong ecosystem that exists in this domain in the western region.
In the keynote address, Bhupendra Bhate, Chief Delivery Officer, Industrial Products, Process Industry, Medical and Horizontals at L&T Technology Services stated that the IoT ecosystem can truly flourish when all stakeholders collaborate, and as a founding member in the strategic council for IoT start-ups, the company's digital engineering solutions for building smart products, enabling smart manufacturing and offering smart services  can help technology start-ups create IoT solutions faster and tap into the global market.
Accenture also highlighted the need for building a strong IoT ecosystem in the country as Sanjay Podder, Managing Director, Accenture Labs, Bangalore and stated, "The Internet of Things has the potential to re-define many sectors and drive growth, and building an entrepreneurial and collaborative IoT ecosystem is critical to develop innovative applications and domain knowledge. As a Governing Council Member and Strategic Industry Partner of the NASSCOM CoE-IoT initiative, Accenture will contribute to the definition and development of the IoT ecosystem in India. We are excited to support start-ups with our technology insights and outlook, deep R&D expertise and successful IoT experiences to help them bridge the business opportunities with global clients".
The next NASSCOM CoE-IoT Conclave will be held in Delhi in June with the objective of getting connected and building the IoT start-ups in the Northern region.
Follow and connect with us on Facebook, Twitter, LinkedIn, Elets video