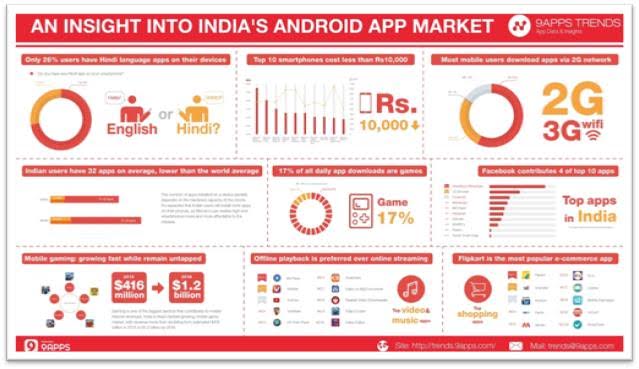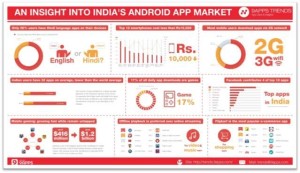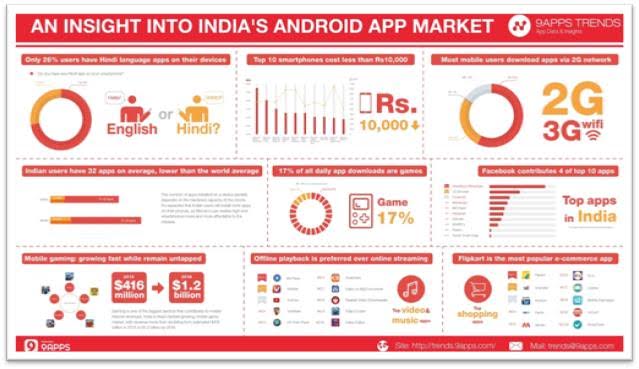 As per a latest report by 9Apps, an average Indian user installs not more than 32 apps (lower than the world average) and only 26 per cent users have Hindi language apps. 9Apps, one of the most popular Android apps store with 140 million monthly active users worldwide, has released an apps trends and insight report on the Android app market. According to the data compiled, most mobile users continue to download apps via 2G network and prefer offline playback versus online streaming amidst sporadic connection. WhatsApp, Facebook, Instagram and UC Browser were the top apps of 2015, whereas Flipkart, Snapdeal, Amazon and Paytm remain the most popular eCommerce apps. 17 per cent of all daily app downloads continue to be games– with car racing and action games being most popular.
With this report, UCWeb, the maker behind India's most used mobile browser – UC Browser, has also announced the launch of 9Apps Trends, India's first comprehensive local app market monitoring service that provides app trends, data analysis and an in-depth market report. The monitoring tool will address the growing need for a comprehensive app industry analysis and help local app developers and distributors.
Ebrahim Popat, Country Manager, 9Apps, said, "We want to build a platform where all Indian developers can catch up with the trends in the app world.
"With the help of our actionable insights into users and local app trends, developers are able to keep themselves at the forefront of the app tide, understand what's trendy and what attracts users, and make informative decision in developing the next hit app", he added.
India, the second most populous country in the world, has reached around 300 million mobile internet users in 2015, according to the latest report by IAMAI and is poised to be the next big app market in the world.
"We want to share the big data and our insights with the industry about mobile app user behaviours. I hope this can help us better understand India's thriving mobile app market", Ebrahim said.
The report will help Indian mobile users keep up with the trend, and enable app developers to perceive the ever-changing need in the market and twist their business tactics accordingly.