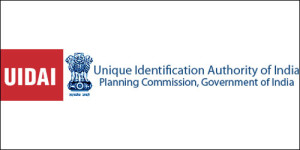 The Unique Identification Authority of India (UIDAI) implementing the Aadhaar project may soon be the sole agency for enrolment of residents and collection of biometric data across the country, with the National Population Register (NPR) project withdrawn from the work.
"At a meeting held recently chaired by the Cabinet Secretary regarding the growth of the UIDAI project, along with the Ministry of Communications & IT, it was decided that there will be no further enrolments under the NPR of the Home Ministry," a source said.
The source said, "The government is in the process of withdrawing the NPR project from enrolments mainly because of their slow progress in the job."
Until now, both UIDAI and NPR were entrusted with the task of enroling residents and collection of their biometric details, which are used for generating a 12-digit Aadhaar number and issuing a National Multipurpose Identification Card (NMIC).
A decision was made that the 12-digit unique identification number will now on be issued by UIDAI for the entire population and NMICs for all residents will be issued under the NPR project, using the UID generated by the authority.
At the moment, UIDAI has been given the job for 24 states/UTs for Aadhaar enrolments whereas the remaining 12 states/UTs are under the NPR project.
As per the UIDAI web portal, 94.22 crore Aadhaar numbers have already been issued by the project.
The source also said, "Since the decision on the bifurcation of enrolment work was taken by the Cabinet Committee on UIDAI, now this proposal of withdrawing NPR may also go to the Union Cabinet for their perusal."
In February 2014, UIDAI was asked to cover Bihar, Chhattisgarh, Uttarakhand and Uttar Pradesh, since enrolment did not make much progress in these densely populated states.
The government wishes to complete the enrolment process under the unique identification project at the earliest to use Aadhaar as a tool to provide subsidies and benefits under various social schemes directly.
Follow and connect with us on Facebook, Twitter, LinkedIn, Elets video