eINDIA 2015 –
Thwarting Violation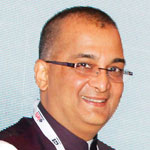 Surveillance by itself is only the starting point, it is not the end. We are a crime prevention technology that sits on top of a CCTV video feed whether it comes from a company like Cisco or a small chinese manufacturer. It will work with all your existing CCTV systems. If there is a technology that makes 24 hours of video in one hour, perhaps 10 minutes to give you a good sense of what happend. It is only when you review post-facto surveillance, you will begin to realise a lot of things. Along with the real-time surveillance, what you need to have is post-facto surveillance and while video analytics are important, don't forget the power of human analytics. Further, public participation is an important aspect.
The whole idea is to make all stakeholders accountable for the law and order of their building and establishment. Places of worship in our country are vulnerable targets and if something happens in a temple, we can have repurcussions in the country. As a social initiative from our organisation, what we are doing is we are giving away technology for free to every place of worship in the world. Our technology is exceptional in terms of helping the police themselves in bringing efficiency, helping them create more managed law and order and so on an so forth.
elets Digital India Knowledge Exchange 2016 –
Preventing Crimes via CCTV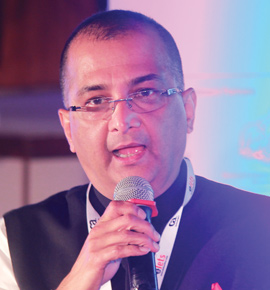 CCTV by itself is not enough. If you do not audit CCTV, you are going to suffer. Nobody is auditing CCTV in spite of the fact that there is so much of information hidden in it. All you need to do is just three things- Review CCTV daily, Backup smartly and Report incidence in time. Cameras only have lenses, humans have eyes. You should prevent crime, and not act after the crime has taken place.
Follow and connect with us on Facebook, Twitter, LinkedIn, Elets video