Engaging Citizens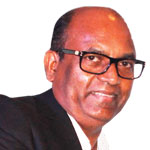 The Smart Cities challenge is a totally different programme than the regular programmes of the government. The smart cities which we are planning from Navi Mumbai Municipal Corporation is a ge. Out of the 98 cities, perhaps only five or ten cities will be selected. This programme is basically based upon pubic consultation. The more public consultation we have, the more focus will be there. For this consultation, we actually used mygovernment platform and there were a lot of responses for public participation.
Moreover, social networking sites like Facebook, Twitter, Instagram and Google plus. Out of a total population of 13 lakh, 2.75 lakh people participated in the discussions. IT should be one of the tools for creation of the smart cities. One of the priorities citizens have indicated is walkability like there must be lot of footpaths in the city. Citizens want a walkable city where they should have a barrier-free access. Another thing pointed out by the citizens is non-motorised transport. For instance, the city does not have bicycle track so, we will be putting this component in the smart city conceptual plan.
We are also planning that the 60 per cent of the citizens should use public transport in the next five years, which is also a focus area. In addition, we have to look for parking solutions where ICT would play a major role as well and using ICT, we would be able to give cost-effective and efficient solutions to the citizens. Besides, security and surveillance is another major area where ICT can play a major part.
Follow and connect with us on Facebook, Twitter, LinkedIn, Elets video