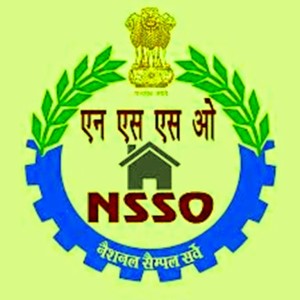 Further intensifying its efforts to make Prime Minister Narendra Modi's Digital India initiative a reality, the Union Government has tightened its belt to boost up online dissemination of data and make data available to public for free.
Sources said the Ministry of Statistics and Programme Implementation has been tasked with the responsibility of formulating an agenda note in which it has differentiated between data that can and cannot be shared on its website.
At present, one has to pay fees to access data from the National Sample Surveys, Annual Survey of Industries and the Economic Census. The government earns free revenue of Rs 7 crore annually.
Earlier, the idea of providing survey and economic sensus data for free was opposed by a few officials. The internal committee of the ministry had earlier made a recommendation of levying fees on the users which was opposed by many officials who said it is taxpayers' money that is used for surveys and data collection and hence, data access by public should not be chargeable.
"We are planning to introduce a system in which every ministry will have to mention data which can be accessed and which can't because of confidentiality. If any data can't be shared with public, its reasons have to be cited," an official said.
The Statistics Ministry, on its part, does not plan to share worksheets on which it makes calculations and estimates. Besides, unit level data where names of individuals have to be disclosed will be off limits. "We identify units with the help of geospatial data which is many a time sensitive from security point of view," an official remarked.
The agenda note is likely to mention the mode of dissemination of information and access –restricted or otherwise. The Ministry would submit the agenda to National Statistical Commission chairman Pronab Sen.
Sources said even though users will not have to pay anything to access data, the government will keep a hawk's eye on the former's queries related to data.
Follow and connect with us on Facebook, Twitter, LinkedIn, Elets video