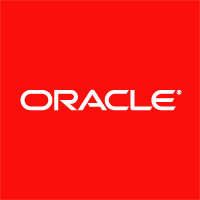 Oracle Executive Chairman of the Board and CTO Larry Ellison announced new additions to the Oracle Cloud Platform, a comprehensive, integrated suite of services that make it easier for developers, IT professionals, business users and analysts to build, extend and integrate cloud applications.
"With more than 24 new cloud services, the Oracle Cloud Platform extends Oracle's leadership with the world's broadest and deepest portfolio of SaaS, PaaS and IaaS," the company said in a press release.
Newly available Oracle Cloud services include, Oracle Database Cloud – Exadata, Oracle Archive Storage Cloud, Oracle Big Data Cloud, Oracle Integration Cloud, Oracle Mobile Cloud, and Oracle Process Cloud.
The Oracle Cloud Platform helps customers build new applications, extend existing ones, and easily move existing on-premises workloads to the cloud with no application changes. The services are designed to maximise end user experience and productivity; enable developers to manage and analyze data, rapidly develop, test and deploy applications; enable architects to quickly integrate across on-premises and cloud applications; and enable business users to drive rich business insights and enterprise collaboration.
With the Oracle Cloud Platform, customers and partners are able to take advantage of the industry-leading Oracle middleware and database software that thousands of global organizations already use to run their own businesses, all delivered via cloud. The extensive level of automation that has been engineered into the Oracle Cloud, results in faster time-to-value, greater innovation, and lower cost for customers.
"Oracle is growing really fast. We sold $426M worth of business in SaaS and PaaS last quarter, a 200 percent increase over the same quarter last year. That's an industry record, no company has ever sold that much in just one quarter," said Ellison.
"Oracle is the only company on the planet that can deliver a complete, integrated, standards-based suite of services at every layer of the cloud. Those technology advantages enable us to be much more cost-effective than our competitors. Our new Archive Storage service goes head-to-head with Amazon Glacier and it's one-tenth their price."
Follow and connect with us on Facebook, Twitter, LinkedIn, Elets video