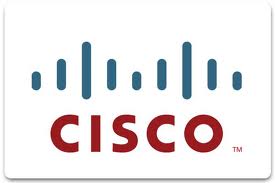 Cisco announced new investments in India, underpinning Cisco's commitment to helping India become a world leader in manufacturing and further fueling the country's digital transformation.
Aligned with Cisco's strategy to invest in emerging countries, Cisco announced new local strategic initiatives, including the move to enable manufacturing in India to support the Digital India vision. As India plays a pivotal role in the company's overall growth, innovation and talent strategy, the company announced plans for direct and indirect investment of up to USD 20 million over the next five years into the Cisco Networking Academy, with an additional USD 40 million for the next phase of expansion in India.
 As part of its commitment to helping India become a world leader in manufacturing, Cisco will use its global supply chain expertise to help build and accelerate the manufacturing ecosystem in India. Cisco's diverse global supply chain operations, deep understanding of highly complex manufacturing processes and leadership in the Internet of Everything (IoE) has helped the company become a global leader in highly complex manufacturing. To help accelerate the development of India's electronics manufacturing ecosystem, Cisco will organize the Cisco® Design and Innovation Conference in Bengaluru in February 2016, to bring together over 75 of Cisco's key suppliers and partners to drive collaboration on product development and IoE enabled supply chain technology.
As part of Cisco's commitment to accelerating India's digital transformation, the company will expand the Cisco Networking Academy program to help India increase its pool of highly skilled technology professionals.  The Cisco Networking Academy in India is one of the largest programs for Cisco worldwide. Across 198 academies nationwide an approximately 100,000 Indian students have been trained since its inception. The skills-development program is a cloud-delivered, scalable, high-quality program that helps students learn how to design, build, secure and maintain computer networks. Supporting the government's vision to help Indians acquire the skills necessary for 21st century jobs, Cisco will contribute up to USD 20 million, in direct and indirect investment, to train an additional 120,000 students in India by 2020.
Cisco also announced an USD 40 million investment towards the expansion of its India facility. Spread over 4 million square feet, and designed as a campus-as-a-city for thousands of Cisco employees to work, play and learn, the Cisco Smart City is a spectacular showcase of the future of smart and connected communities in India.
Under the 'India Innovation Theme', Cisco has helped create a vibrant ecosystem catering to the needs of a rapidly digitizing India.  With over 25 direct and indirect investments, Cisco is collaborating with entrepreneurs across .
Dinesh Malkani, President, Cisco India and SAARC said, "The government's Digital India vision will unleash huge opportunities, revolutionizing the way we live, work, play, and learn. Today's announcements underscore India's strategic importance to Cisco's global operations particularly as an innovator in the next wave of the Internet's development. Cisco has made significant investments in India since we established operations in the country in 1995 and today's announcement will lay the foundation for the next chapter in Cisco's development in India." 
Follow and connect with us on Facebook, Twitter, LinkedIn, Elets video