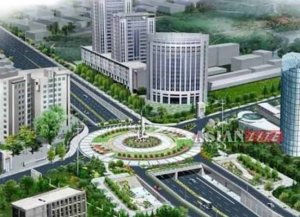 Esri India, country's leading Geographic Information System (GIS) Software & Solutions provider, has announced the launch of Geodesign, a key framework for conceptualising and planning for 'smart cities' and associated tools.
Esri India is a joint venture between NIIT Technologies and Esri Inc.
The pace of urbanisation is speeding up in India with an expectation of better facilities and living conditions. In this context the Government of India has embarked on a program to develop 100 Smart Cities. These tools launched by Esri include GeoPlanner, a specialised application for land based planning, CityEngine, a 3D design tool with visualisation technology to improve urban planning, and GeoEvent Processor which captures feeds from multiple sources for real time processing.
Arvind Thakur, Chairman Esri India said, "Location is a common denominator in every aspect of Smart City development thus creating a strong need for integrating GIS in its planning. An integrated approach will result in sustainability and increased benefits for citizens residing in Smart Cities."
Globally Esri technology is at the core of some of the major smart city initiatives such as Masdar City – world's first carbon-neutral city and Singapore Jurong Lake District. In India, Gift City and Lavasa are using Esri tools for urban planning, infrastructure planning, construction monitoring and management.
Agendra Kumar, President, Esri India commented, "Geodesign provides the design framework and supporting technology for professionals to leverage geographic information resulting in integrated designs that closely follow natural systems. The suite of products from Esri integrates all aspects of smart city ecosystem."
Follow and connect with us on Facebook, Twitter, LinkedIn, Elets video