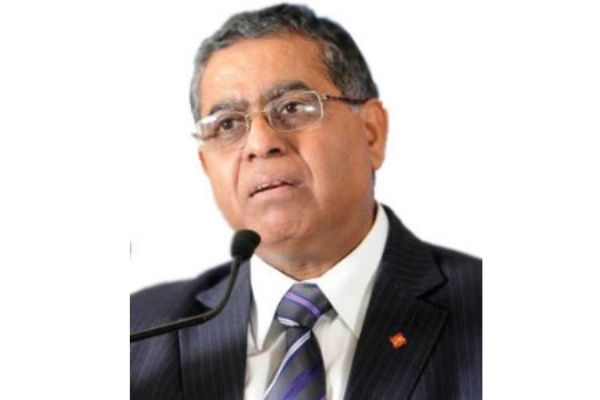 Be it Internet Banking, Mobile Banking or banking through handheld Points of Sale (POS) devices, technology has facilitated the ease of banking like never before, says Mohan Tanksale, Chief Executive, Indian Banks' Association, in an interview with Poulami Chakraborty of Elets News Network (ENN)
Technology has been adopted across sectors. What is the ground reality of its implementation in the Indian banking sector?
Technology has made it possible to deliver services within and beyond the bank branch network, providing instant updates on transactions, rapid movement of money, etc. Technology has also helped in efficient customer acquisition, better risk management and better customer service by bringing transparency in their operations.
The introduction of ATMs in banks has transformed banking by providing banking services anytime, anywhere. To supplement the efforts of banks in providing banking services to people in unbanked or under-banked areas, non-bank establishments were permitted to install and operate ATMs with greater focus on Tier III and Tier VI centres. A total of 1,960 White Lable ATMs (WTAs) were deployed by April 2014.
The grid based Cheque Truncation System (CTS) in Chennai, Mumbai and New Delhi facilitate clearing of all cheques drawn on bank branches within the grid jurisdiction as local cheques, thus eliminating the levy of speed clearing charges/outstation cheque collection charges, etc. Technological advancements in Internet and mobile phone are now on the boom. Banking through Internet has emerged as a strategic resource for achieving higher efficiency, control of operations and reduction of cost by replacing paper-based and labour-intensive methods with automated processes thus leading to higher productivity and profitability.
However, worldwide it has been recognised that mobile phone has the potential to universalise access to banking and payment services in a low-cost and seamless manner to the existing and potential customers. The Interbank Mobile Payment Systems (IMPS) is a mobile-based payments system that facilitates access to bank accounts and transfer of funds through mobile phones.
Now the attempt is to provide front-end consolidation to banks in the form of common Unstructured Supplementary Service Data (USSD) platform to enable the users to use low-end mobile handsets that do not require any specific application to do mobile payments/ banking.
What innovative technologies can be expected in the Indian Banking sector in the near future?
The Payment System Vision Document – 2012–15 of the Reserve Bank of India envisages to encourage electronic payment systems for ushering in cash-less society in India. The vision is to ensure that payment and settlement systems in the country are safe, efficient, interoperable, accessible, inclusive and compliant with the international standards. Certain major payment system initiatives, such as RTGS, NEFT and ECS, have been game changers helping millions of people transfer money faster from one place to another.
Also Read: Participation key to smart cities
The purpose of the proposed introduction of International Bank Account Numbers (IBANs) would be to facilitate domestic/ cross-border inter-bank electronic payments and avoid routing errors in domestic/cross-border payments, among others.
The Bharat Bill Payment System (BBPS) is a major component of the retail payment transactions. BBPS will function as a tiered structure for operating the bill payment system in the country with a single brand image providing convenience of 'anytime anywhere' bill payment to customers.
What are the operational challenges that the banking industry is facing in Tier II and Tier III cities?
Generally, in these cities infrastructure bottlenecks, like proper road, transport and connectivity issues, are the major problems. Further, petty crimes and other social unrest also affect the operations of the banks. Low volumes of transactions and lack of financial awareness of the people about banking products are also a challenge to the banks.
Share with us your views on Pradhan Mantri Jan Dhan Yojna.
The Pradhan Mantri Jan-Dhan Yojna (PMJDY), an ambitious programme on financial inclusion to cover about 7.5 crore unbanked households in the country, was launched by the Hon'ble Prime Minister within a target deadline of 26th January 2015.
The current policy objective of inclusive growth with financial stability cannot be achieved without ensuring universal financial inclusion. Our experience suggests that the banks alone will not be able to achieve this unless an entire support system partners them in this mission. The support of policymakers, regulators, governments, IT solution providers, media and the public at large alone can bring about a universal financial inclusion.
Financial inclusion of the unbanked masses is expected to unleash the hugely untapped potential of the sections of the society that constitute the bottom of the pyramid. However, in pursuing the FI mission, the normal banking model has been found wanting in terms of cost, scalability, convenience, reliability, flexibility and continuity. To ensure that the banks give adequate attention to financial inclusion, they must view this as a viable business proposition rather than as a corporate social responsibility or a regulatory obligation.
Also Read: Chhattisgarh on Digital India Path
ATM density in the Tier II and Tier III cities is very low. How can this issue be resolved?
Each bank branch is provided with an onsite ATM, with 60% of them located in the urban and semi-urban areas. As per the statistics of October 2014, the total number of ATMs and POS terminals is as follows:

The figures indicate that there is no deficiency. Nevertheless, BCs are operating at fixed points or are mobile, providing services to customers through micro-ATMs (POS), which is interoperable as a corporate social responsibility or a regulatory obligation.
What measures should be taken to increase financial literacy among people in smaller cities?
With rising population and growing middle class, empowering citizens through financial education is imperative. Institutions should facilitate responsible intermediation and management of long-term financial obligations.
The financial products of banks, mutual funds and insurers are the means to achieve financial inclusion. While these goals have to be primarily set by the individual, it is the obligation of all financial intermediaries to give proper advice.