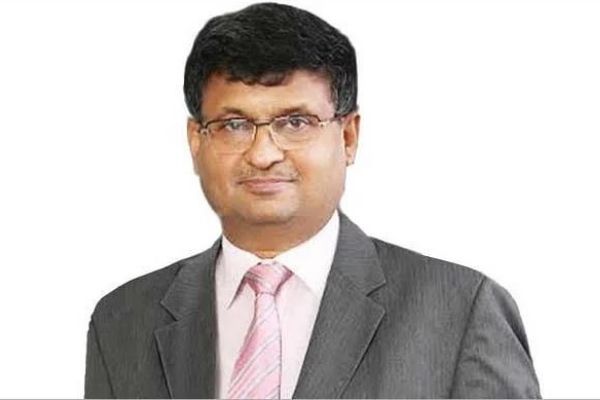 The cyber security market in India is going to grow exponentially and this growth will mostly happen in the next-generation threat prevention space, says Ramsunder Papineni, Regional Director – India & SAARC, FireEye Cybersecurity Pvt Ltd, in an interaction with Nayana Singh of Elets News Network (ENN)
Digital India vision of the Prime Minister talks about building safe and secure cyber space. How are you planning to contribute to this vision?
A lot is happening centering the Digital India vision of Prime Minister Narendra Modi. We are already working with a lot of government organisations at various levels. The biggest challenge that is going to be there is the next generation of threat prevention. Today, most of the attacks happening are signature-less, unknown attacks. So, traditional defences are failing. The adversaries are spending millions of dollars over stealing data, and India remains a big target for many of these countries involved in hacking. We will, therefore, continuously work with the government to thwart such attacks with our next-generation of threat-prevention platform, also a signature-less technology.
What is important, when you are looking at a digital era, or a digital security era, one is to look at the next-generation of threat prevention. So, you need a technology that can help you detect these attacks — a technology that is not really a point product, because no point product can really give you the security. However, threat prevention cannot be fully achieved only through technology platforms; one needs to back it up with intelligence and services. There are agencies in India well-equipped to provide such services. We would like to engage with these organisations and see how we can be back-end for them. We would also like to align with the government agencies like CERT, which are involved in internet security, and provide them whatever help they would need. So, two things emerge here: the technology as a platform and the services. We would certainly like to work closely with organisations delivering the services.
Tell us more about your India operations in detail — the places you are spread over and the kind of services you offer to the Indian market, government or otherwise.
The technologies, we offer here are the same that we offer worldwide, and we are geared up well to deliver the services here that we deliver worldwide, both directly and indirectly. Our expertise lies in the fact that we can deliver the services from product point of view, technology point of view and service point of view. So, we intend to work continuously with large government/ organisations and help them understand the challenges they have, and then see how we can partner with them to mitigate these challenges. Coming to delivery mechanism, we would like to work with various partner-organisations in India, who are skilled in FireEye to deliver these services.
The security market in India is predicted to go beyond $1bn by 2015, as per Gartner reports. What are your views on this?
I agree. The security market is definitely going to grow and the growth is definitely going to happen in the next-generation threat prevention. As I mentioned, most of the attacks that are happening today are unknown attacks. So, the best of breed technologies are failing and that is where we will see most of the organisations and enterprises spending.
Also Read: Technology Tools for Financial Inclusion
Prime Minister Narendra Modi has also been talking about 100 Smart Cities project, which means a lot to him. Two necessary ingredients of a smart city are state-of-the-art infrastructure and security. We see a role for ourselves there, and therefore, would like to associate with any such project.
What are the technology innovations that you are working on at present?
From a product point of view, the core of our technology is our MVX engine. It is a multi-vector virtualisation engine that helps detonate every packet that is coming into your organisation in real time. We can sit inline or in a spam-tap mode and detonate the incoming packets. When we talk of attacks coming in, every message/ every flaw that is happening there could be multiple vectors through which an attack can come in. It could be web-based attack, one could have an email or a spear-phishing mail, which is crafted with you as the target. It has a malicious packet. The moment one clicks on it, call backs start happening.
Today, there are mobile devices that can send malware, social engineering, etc. Everything happens through mobile devices now. There are content servers in organisations where malicious files can be planted. These files can prompt a malicious attack and start sending call-backs. So, there is an entire platform and multiple vectors through which the attacks can sneak in. Each of these vectors needs to be treated separately, as each one has a different battleground. For this, specialised solutions are required. And, that is where our expertise lies.
What are the major challenges you come across in your India operations?
We are barely two-year old in India. So, we are going slow. We are working with a few partners and helping develop solutions. Also, the advance threat treatment domain is a nascent area here. But, fortunately, with the new government in place, lots of things are picking up on cyber security, as they understand the need for new solutions. They also understand that the challenges of unknown attacks are going to come to India soon. So, I would say, the market is opening up here. There are huge opportunities for us but the challenge would be how we are able to work more closely with these organisations to deliver the services.
What are your future plans as far as India is concerned? How are you looking at it in 2015?
From a 2015 perspective, we will continue to work closely with the government. It is good to see that most of the government officials, ministers and the honourable Prime Minister himself understand and take the threat perception for real. This makes our task easier. So, I think we will continue working with them, and understanding their individual problems, and offering solutions to the same. That will be our focus area in 2015.
Also Read: Cyber Security Focal To Digital India
Tell us about the various stages of a cyber attack and how FireEye handles those.
We need to look at these attacks from different vectors. It is also important that we look at every attack as a lifecycle, which has five stages. It starts with the exploit stage. It is crucial that we catch an attack as early as possible, possibly in the exploit stage itself…just when the attack is being sent, as the exploit stage is meant to find out whether there is vulnerability in the application. That is an area that we really specialise in. In India, most of the solutions available are based out of VM (virtual machine). But a VM-based solution is also vulnerable, because it is a known application/ software. People can write a code to skip that. It is important that people have solutions which can protect against this, especially working on proprietary technologies. So, rather than using a known VM solution or Citrix, it's better to work on a proprietary, because when one works on a proprietary, it is held close to the user. As this is not in sale in the open market, it is also difficult to break into it. The Source Code also remains with the user.