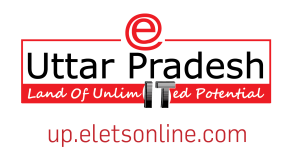 The e-UttarPradesh event, one of the flagship events of IT & Electronics department, Government of Uttar Pradesh, is being organised on 27 January 2015 at "Vivanta by Taj" in Lucknow. Sh. Akhilesh Yadav, Chief Minister of Uttar Pradesh will be the Chief Guest at the event. The event will be attended by senior officials of the state and centre government along with the leaders of key Information Technology & Electronics companies and the leading Associations.
Elets Technomedia Pvt Ltd is the organiser of the event. Elets has also organised Asia's most landmark events focussing on Governance, Healthcare and Education. KPMG, the leading consulting firm, is the IT Policy Implementation Unit Partner of the event.
Sh. Alok Ranjan, Chief Secretary, Government of Uttar Pradesh; Sh. R.S Sharma, Secretary, Deity, Government of India and Smt. Rita Teaotia, Special Secretary, Department of telecommunications, Government of India; Sh. Joon-gyu Lee, Ambassador, Embassy of the Republic of Korea; Sh. Sanjeev Saran, Principal Secretary, Industries, etc. will be the key speakers in the event.
Some of the key speakers from the industry include Sh. Dilip Modi, Chairman, Spice group; Sh. Hariom Rai, CMD, Lava international; Sh. Hyun Chil Hong, President & CEO, Samsung etc. The event will witness the participation from leading IT & Electronic companies like Lava, Intel, LG, Samsung, Adobe, KPMG, Dixon, Spice, EON Electric, Western Digital, Microsoft, Schneider Electric, Vodafone, Ricoh, Questasoft, Interra IT, Essel Group, Pacetel Systems, Acer, Dell, CA Technologies, NIIT Technologies, Twitter, Google, etc.
The event will witness MoU worth more than Rs. 5,000 crore in the field of IT & Electronics Manufacturing.
The event will witness MoU signing ceremony with leading Industry Associations participating like Indian Cellular Association (ICA), Electronics Industry Association of India (ELCINA), India Electronics & Semiconductor Association (IESA), a total of worth Rs. 3000 crore for proposed investment in three Electronic Manufacturing clusters at Yamuna Expressway & Greater Noida region with expected direct & indirect employment generation of more than 50,000 from these three clusters.
Also, the Department of IT & Electronics is signing MoU worth Rs. 500 crore with Spice Group for Mobile handset components manufacturing at Modipur (Rampur, UP); worth Rs. 600 crore with Lava International  for Mobile handset components manufacturing at Yamuna Expressway/Greater Noida; worth Rs. 200 crore with EON Electric for LED Lightings components manufacturing at Yamuna Expressway/Greater Noida; worth Rs. 500 crore with Pacetel System Pvt. Ltd for manufacturing LTE 4G Devices including CPEs (Customer Premises Equipment), Routers, Modems, Tablets and Phablets at Greater Noida.
The Government is emphasising consistently on the e-Governance to reach each & every household of the state. One of the major steps taken by the government is that state has made a provision of acceptance of self-declaration instead of affidavit along with application form. One of the key initiative, e-village has been launched to provide Over the counter (OTC) government services to the citizens. e-District Project has been rolled out in 21 districts apart from 6 pilot districts in the state. There has been 13.57 crore e-transactions done in the year 2014. The government is deeply committed to work upon m-governance, Virtual IT cadre & paperless secretariat.
As acknowledgement for e-governance achievements, Laptops will be given to Best (three) Village Level Entrepreneurs (VLEs) and 3.70th crore certificate will be issued in the event in the presence of Sh. Akhilesh Yadav. Also, award will be given to District Magistrate with highest e-Transaction in the state.
The first state run IT Entrepreneurship business incubator centre (IT-UPVAN) in Shreetron campus, Ghaziabad, UP shall be inaugurated by Sh. Akhilesh Yadav. A coffee Table Book by IT & Electronics Department showcasing the department initiatives & Achievements shall be launched. Also, the CM will lay the foundation for Samsung Manufacturing Facility expansion in the state.
The highlight of the event is the CXO round Table: HEADS UP, wherein State TOP officials along with Secretary, GOI and CXOs from IT& Electronics industry will participate in the round table conference. The Top leaders from private companies include Lava, Spice, Samsung, Adobe, Intel, LG, KPMG, Nixon, Microsoft, EON Electric, Micromax etc.
The event has an exhibition area in the premise of Taj Vivanta, wherein private partner companies like Vodafone, Canon, Samsung, Ricoh, Intel, Trimax, Lava, Oppo Mobiles, Spice Mobile, Taiwan based companies, Panasonic, Apple, Software Technology Parks of India (STPI), Govt. of India, UP Govt. enterprise Shreetron, Udyogbandhu, UPDESCO, Transport Department and NGO like Swaniti initiatives are setting up the stall.
The sessions of the event include:
Smart Cities: Enabling Growth, Changing Trends aiming the development of Technology enabled infrastructure & growth of Smart cities in UP.
Transforming governance through IT: The session will focus upon Collaborative Policymaking, Measuring & Improving governance through Technology leading to better citizen centric initiatives and faster community services
Emerging trends in e-governance: e-Governance can transform citizen service, provide access to information to empower citizens, enable their participation in government and enhance citizen economic and social opportunities, so that they can make better lives, for themselves and for the next generation. The session will focus upon the emerging trends to re-invent the way the Government works.
SMAC (Social, Mobile, Analytics and Cloud) – IT & Beyond ): Uttar Pradesh is deeply encouraging innovation & Entrepreneurship and providing thrust on Incubation centers through IT UPVAN & eSETU (Rural Incubation centers). SMAC is the concept that four technologies are currently driving innovation in business.
Moreover, focus will also be on to tap the skilled manpower produced by the state to make available to the IT companies. Uttar Pradesh, with large pool of skilled resources having software and language skills, the state is in a position to move toward producing higher value-added goods and services. In order to take a step in attracting the IT companies in the state, an IT City is being developed, in Lucknow city. The IT City, granted the SEZ status by Government of India, proposed on a 100 acre land bank with all modern amenities & civil infrastructure is expected to attract leading IT companies with an umbrella investment exceeding INR 1500 Cr which will create more than 25000 employment opportunities along with a specialized focus on human capital enrichment e.g. Skill Development Centre and other training facilities.
All the landmark initiatives that the Government of Uttar Pradesh has undertaken to promote IT industry in the state will get highlighted at the eUttarPradesh event. The various sessions of the eUttarPradesh event are being organised in such a way that adequate focus is provided to all the issues related to growth of IT & e-Governance in Uttar Pradesh and other major issues like SMAC (Social, Mobile, Analytics & Cloud), contribution of MSMEs in the IT sector, and the ways by which solutions from IT can be used to bring improvement in government services, education and healthcare.
Follow and connect with us on Facebook, Twitter, LinkedIn, Elets video