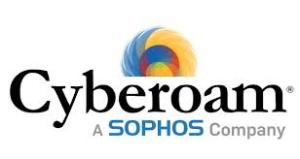 Cyberoam has announced a new firmware – CyberoamOS 10.6.2 – for its UTM and NGFW security appliances. Among many updates included in the new firmware are the increase in Firewall throughputs by up to 430%, IPS throughputs by up to 210% and UTM throughputs by up to 190%, inclusion of User Threat Quotient (UTQ) offering security intelligence to spot risky users in network, availability of Cyberoam in Discover mode (popularly known as TAP mode) to help partners and customers evaluate Cyberoam security, and Application Visibility & Controls for HTTPS-based Micro-Apps.
Evolving IT trends like BYOD, application explosion, virtualization, and more are putting tremendous pressure on today's network security solutions to deliver higher throughputs and performance in order to keep networks secure and not let security become a bottleneck in network performance. CyberoamOS 10.6.2 meets these requirements of small offices, mid-market to large and distributed enterprises, with this performance advantage becoming available for the entire family of Cyberoam security appliances.
Abhilash Sonwane, SVP – Products & Technology, Cyberoam, said, "We moved many notches up in offering high-performance security at the time of launching our NG Series security appliances. With CyberoamOS 10.6.2, we have touched even higher scales by further leveraging the fast path technology over Cyberoam's multi-core platform. Our new performance breakthroughs will help Cyberoam customers boost network security performance without changing their existing hardware".
The higher performance and faster throughputs coming with CyberoamOS 10.6.2 will offer Cyberoam customers maximum protection out of Cyberoam security features (firewall, IPS, AV, UTM). The enhancements in CyberoamOS 10.6.2 also offer following new functionalities to customers on their security appliances:
User Threat Quotient (UTQ): Available as a report, UTQ harnesses information derived out of web traffic and offers patterns of user behavior to determine risky users in a network. UTQ is available on Cyberoam's Next-Generation Firewall and UTM appliances.
Application Visibility and Control for Micro Apps: Provides deep-scanning for HTTPS-based applications, allowing granular control over various micro-apps within the larger app ecosystems such as Facebook, Google and the like. Among other key features becoming available include Radius Single-Sign-On (RSSO), IPv6 Traffic Load-balancing support in HA, Secure SMTP and availability of Discover Mode (popularly called TAP mode) that makes PoC evaluation of Cyberoam security appliances simpler, easier and faster.
Cyberoam Technologies, a Sophos Company, is a global Network Security appliances provider, offering future-ready security solutions to physical and virtual networks in organizations with its Next-Generation Firewalls (NGFWs) and Unified Threat Management (UTM) appliances. The virtual and hardware Cyberoam Central Console appliances offer Centralized Security Management options to organizations, while Cyberoam iView allows intelligent logging and reporting with one-of-their-kind, in-depth reports. Cyberoam is accredited with prestigious global standards and certifications like EAL4+, CheckMark UTM Level 5 Certification, ICSA Labs, IPv6 Gold logo, and is a member of the Virtual Private Network Consortium.
Follow and connect with us on Facebook, Twitter, LinkedIn, Elets video