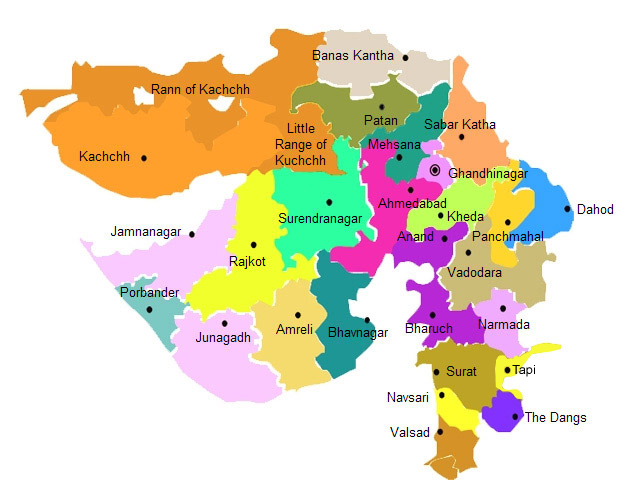 Gujarat has taken Prime Minister Narendra Modi's Digital India initiative rather seriously as it tops the charts with over 100 crore e-transactions in less than two years, the first in the country insofar as use of technology for registration of births and deaths, land, and other such activities are concerned.
According to a statistical report by eTaal — a Central government portal that disseminates e-transaction statistics — Gujarat accounts for 27 percent of the total 373 crore e-transactions recorded in the services provided by all state government services in the past two years. The portal, set up by the IT department, receives transaction statistics from web-based applications on near real-time basis.

Gujarat has recorded 100.3 crore e-transactions between January 1, 2013 and November 26, 2014 in standard services provided under state government projects. In this year alone, over 58 crore e-transactions have been recorded in the state.
From land record registration to registering a new birth to getting an affidavit for income, Gujaratis do it all the e-way. According to eTaal, public distribution system, land revenue and utility and bill payments are the top three services which record the maximum use, comprising of more than 63 percent of e-transactions in Gujarat.
In the case of PDS, introduction of biometric system has led to a record 40 crore e-transactions and over 7 crore election related e-transactions during the Lok Sabha elections helped push the numbers further this year.
Gujarat is next to only the Central government in terms of use of e-services for governance — Central government projects recorded 185 crore e-transactions since January 2013. Agriculture (92 crore), common service centres (17 crore), judiciary (13 crore) and health (10 crore) contribute the maximum to central government e-transactions.
"Over 500 services are available through e-governance in the state. The government has also begun implementing 'mobile governance' across the state as an extended arm of e-governance," said S J Haider, secretary, Department of Science and Technology, Gujarat.