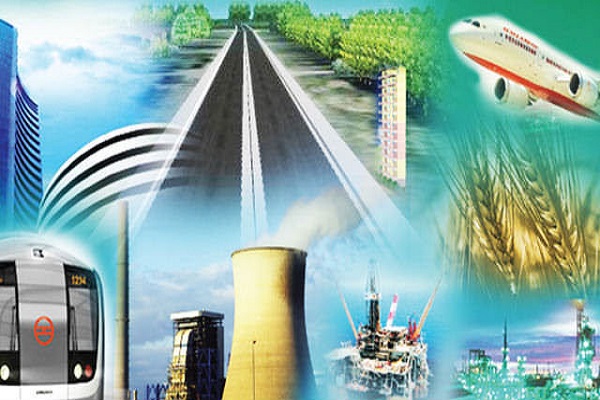 A hub of 229 public sector companies, the Indian PSU sector has started investing aggressively in information technology to cut costs and beat the global competition, finds out Nirmal Anshu Ranjan of Elets News Network (ENN)
Industry is the backbone of any economy. But reckless industrialisation can also lead to some unforeseen consequences, including the threat to the poorest of the poor or the disadvantaged sections of a society being left out of the process of development as well as its benefits. That being the reason, as India was made into a welfare state post-Independence, it was thought prudent to lay stress on industrialisation with a human face, where nation-building was given precedence over reckless profiteering.
It was in this backdrop that the concept of public sector undertakings (PSUs) was chosen to be embraced by the founding fathers of the nation. PSUs have been providing leverage to the government—the majority stakeholder—to intervene in the economy directly or indirectly to achieve the desired socio-economic objectives and maximise long-term goals.
The sector has stood the test of time on several occasions since its coming into being, including during the global economic downturn of 2009: even as the private sector operators started downsizing their businesses through lay-offs and other measures, the public sector undertakings stood calm in the face of the adverse scenario and waited patiently for the situation to improve without resorting to any quick-fixes.
However, based on the experience of decades of operation, there is a need for reforms to make our PSUs more profitable entities, and to bring about greater efficiency, transparency and accountability in the sector. In this context, employing information technology or IT tools is considered to be one of the most effective ways to counter the ills creeping into the system over the years and to pave the future path for these PSUs to serve the purpose these were created with.
A large number of public sector executives agree that the ability to adapt quickly to change and improve service quality using information technology will offer a greater advantage to public sector organisations, according to a Economist Intelligence Unit (EIU) study published sometime back. The increasingly rapid pace of social, political and technical change means that PSUs of the future will need to be more citizen-focused, more businesslike and smarter in their use of technology, it said. Flexible technology solutions to quickly adapt to and support the challenges of shrinking budgets and increasing expectations for better service delivery and transparency is the call of the time.
As investment in technology is predicted to be the key to shape up the growth of the sector, there has been an increasing trend of investment by PSUs in IT during the recent past, accounting for about 2 percent of their total revenues. The 229 Indian PSUs are projected to spend about US $9 billion in 2014 on technology, which is a 5.9 percent increase from the US $67.4 billion forecast for 2013, says a recent Gartner Inc report, to help address the challenges of transition towards establishing a more transparent and accountable organisation, reduce the cost of production and enhance productivity and customer reach.
Also Read: IT Greases BMTC Wheels
"India is a hub of 229 PSUs operating across verticals, with 16 of these companies featuring in the global list of top 2,000 companies. With their growing size and dominance, PSUs have started looking at IT to address the global competition. Examples like SBI which has done one of the largest Core Banking Solution implementation globally or BPCL which has made early investments in Big data make the segment very lucrative for the technology companies," says Praveen Bhadada, Director-Market Expansion of Zinnov, a market expansion and globalisation advisory firm.
On an average, the Indian public sector companies have spent about US $9 billion on information technology in the last a few years to cut costs and automate functions. This spending on IT by PSUs accounts for about 2 percent of the total revenues of the sector. A global research and analysis firm Forrester estimates that India's public sector's IT purchases will grow at a CAGR of 14 percent between 2012 and 2017, reaching US $108.5 billion in 2017.
Employer to about 1.5 million people, the public sector's pro-active adoption of IT is also seen as a move to address the global competition faced by Indian PSUs. Today PSUs are looking at IT to analyse customer information efficiently and develop targeted and customised offerings for customers. Besides, massive infrastructure investments and increasing citi zen expectations are set to further fuel public sector IT spending.
"Employing IT is said to be one of the most effective ways to counter the ills creeping into the system over the years and to pave the future path for the PSUs to serve the purpose these were created with"
Apart from the befits of technology adoption to the public sector, another positive outcome remains that the Indian private IT sector would also benefit from this increased IT spending by the government. Large Indian IT projects won by private companies include the income tax automation project by Infosys, passport registration contract by TCS, Aadhaar projects by several private players, India Post modernisation contracts and security projects bagged by TCS, to name only a few.
While India's total IT spending has been growing with each passing year, with a technology-friendly Narendra Modi Government reiterating its commitment to metamorphose the nation into a "Digital India" every now and then, one can foresee a sizeable amount of this spending accounting for the PSUs' expenditure towards technology adoption.
Also Read: TCIL Forward is the Way
"The digital world is here and this results in every budget being an IT budget, every company being a technology company, every business becoming a digital leader and every person is becoming a technology company" is how Peter Sondergaard, Senior Vice President at Gartner and Global Head of Research, once summarised the mood of business as well as governments across the globe. And, it is going to be no different for the Indian public sector, too.