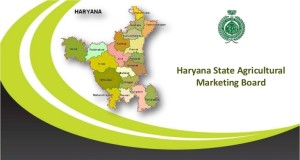 In a significant move to stop exploitation of farmers at the hands of commission agents, private and public authorities, the government has decided to launch a smartcard to facilitate direct payment of crop remuneration from the upcoming rabi season.

The Haryana State Agricultural Marketing Board (HSAMB)'s smartcard is also likely to fix delay or inconsistency in payments faced frequently by farmers. Offering features of an ATM card, the smartcard will also store details of commodity, quantity and sale. Punjab National Bank, Canara Bank, Axis Bank, Union Bank and ICICI Bank have been roped in to set up dispenser machines at the gates of about 100 mandis across Haryana.
Currently, due to cash payments and no documentation, farmers' incomes are not known to banks. But with the introduction of the system, financial status of farmers based on their income from farming will also be established. "Currently, it leaves farmers no choice but to depend on commission agents for credits to spend on anything from pesticides and fertilisers to tractors and weddings. Every farmer raises credit from a commission agent who releases income to a farmer after deducting his share of interest on the loan," a senior bank official pointed out.
Once equipped with the smartcard, farmers will simply swipe while entering the mandi, and post sale, they will be able to withdraw from any of the 22 nationalised banks or regional rural banks in the state. The banks will bear the fee of Rs 4 per transaction. A pilot scheme has already been run in the mandis of Karnal, Hisar and Sirsa, and the results are encouraging, said an official handing the IT part of the project.
"In the first year, the scheme is optional for farmers but mandatory for aarthiyas (agents)," The EconomicTimes quoted HSAMB Agriculture Business Manager SK Goel as having said. "It will bring Rs 40,000 crore informal credit market within the banking network." the bank official added.
"It will boost revenue generation for the government as leakages will be plugged," noted a senior official of HSAMB, according to the business daily. It is the first serious effort of its kind to unshackle farmers from exploitative informal debt market ruled by commission agents, another official claimed.
On the insistence of Chief Minister Bhupinder Singh Hooda, the scheme is being named after the Chief Minister of undivided Punjab, Pratap Singh Kairon, acclaimed for drawing the blueprint of progress in the state.
Follow and connect with us on Facebook, Twitter, LinkedIn, Elets video