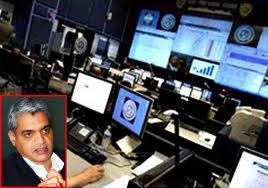 The Home  Ministry is looking for a new professional to be appointed  as the  Chief Executive of the National Intelligence Grid or Natgrid.
Natgrid, an intelligence-gathering mechanism was set up by the UPA Government  to track terror suspects in the aftermath of Mumbai terror attacks.
The government has decided not to give an extension to the incumbent  CEO Raghu Raman,  though the previous UPA dispensation was in favour of renewing his contract. Raman's tenure ended on May 31.
The organization was part of the overhaul of the security and intelligence apparatus of the country mooted by then Home Minister  P Chidambaram.