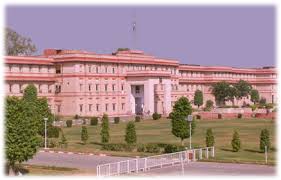 In a major reshuffle, Vasundhara Raje  Government  transferred 26 IAS officers. Chief Election Officer Ashok Jain has been appointed as Assistant Chief Secretary in Urban Development and Housing Department. Gayatri Rathore will be new Secretary to Government, Home Department. The State Government has also moved  10 Principal Secretaries and 2 Additional Chief Secretary level officers.
Ashok Singhvi, who came from DMIC, took charge of  Mines & Petroleum Department, Neelima Johari is appointed as chairperson, Revenue Board, Ajmer. Another lady officer, Gurmeet Kaur, has been appointed as additional chief secretary, Woman and Child Development Department; Ashok Shekhar took charge  as additional Chief Secretary, Devsthan Deparment, Jaipur and Rajiv Swaroop will take care of Small Industry & Khadi Department.
Others who were  transferred include Mukesh Kumar Sharma, Devendra Bhushan Gupta, Tapesh Panwar, Khemraj Chaudhary, JC Mohanty, SK Agrawal, Rajeshwar Singh, Sudhanshu Pant, Kuldeep Ranka, Dinesh Kumar, Subodh Agrawal, Pawan Kumar Goyal, Gayatri Rathore, Anoop Khinchi, Indrajeet Singh, Vikas Sitaram Bhale, Onkar Singh, Banna Lal, Archana Singh and Vikram Singh Chauhan to different departments in the  Rajasthan Government.