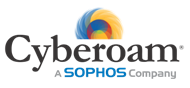 Cyberoam Technologies, a Sophos Company, is a global Network Security appliances provider, offering future-ready security solutions to physical and virtual networks in organizations with its Next-Generation Firewalls (NGFWs) and Unified Threat Management (UTM) appliances. The virtual and hardware Cyberoam Central Console appliances offer Centralized Security Management options to organizations, while Cyberoam iView allows intelligent logging and reporting with one-of-their-kind, in-depth reports. Cyberoam is accredited with prestigious global standards and certifications like EAL4+, CheckMark UTM Level 5 Certification, ICSA Labs, IPv6 Gold logo, and is a member of the Virtual Private Network Consortium. Cyberoam is a 100% channel driven company with over 5500 channel partners, in over 125 countries. Cyberoam is also the winner of DSCI Excellence Award for Information Security Product Company 2013 and has secured its place amongst the leading security players in the country.
Products and Services
Cyberoam Next Generation Firewalls with Layer 8 Identity-based technology offer actionable intelligence and controls to enterprises and other large organizations such as government establishments and research institutions; allowing complete security controls over L2-L8 for their future-ready security.
Cyberoam Unified Threat Management hardware appliances offer comprehensive security to organizations, ranging from large enterprises to small and branch offices. Multiple security features integrated over a single, Layer 8 Identity-based platform make security simple, yet highly effective.
Cyberoam Virtual network security appliances can be deployed as Next-Generation Firewalls or UTMs and offer industry-leading network security to virtual data-centre's and virtualized networks. Cyberoam appliances come packed with features like On-appliance Web Application Firewall (WAF), On appliance logging and reporting solutions, Flexi-ports (XP), YouTube for Schools, 4-eye authentication, SMS Authentication, Outbound Spam Protection to meet the security requirements of every organization.
Target Verticals
Government & Defense, Hospitality, Manufacturing, IT / ITES, BFSI, Telecom, Retail.
Digital Edge/Power of Brand
Our vision for network security assumes a bigger onus and chases goals beyond securing networks. We are committed to provide our customers with desired choice, control and actionable intelligence to seize what they need against the continually evolving forces of business and IT.
Achievements
• Patent pending Layer-8 user-identity based technology and Industry's first on-appliance reporting remain Cyberoam's hallmark achievements.
• ISO 20000:2011 certified post-sales support wing, Cyberoam GSMC. The infrastructure provides IT best practices for Service Design, Service Strategy, Service Transition, Service Operation and Continual Service Improvement as stated by the International Organization for Standardization, thereby ensuring desired consistency, traceability and readiness to augment customer experience with excellent technical support services.
• Winner of NASSCOM Innovation Award & DSCI Excellence Award
• Presence in Gartner's UTM MQ and among top 10 global UTM players
Follow and connect with us on Facebook, Twitter, LinkedIn, Elets video