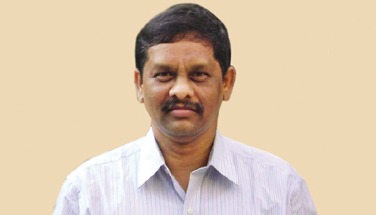 "We are banking on hub and spoke policy to boost IT industry in Kerala," says K S Srinivas.
In conversation with Nayana Singh, Elets News Network (ENN)
Please share your vision for promoting Information Technology sector in the state of Kerala.
Kerala is one of the first states in the country to set up the largest IT parks. Technopark is a technology park in Thiruvananthapuram, Kerala, India. In the last 15 years, Technopark has succeeded in attracting many MNCs. It has also provided employment to more than 30 to 35,000 professionals. We have also started an IT park in Kochi called Infopark. Infopark Phase I is spread over a 125 acres campus. Considering the need for space and land, another 120 acres are being acquired in Phase II. Infopark houses many big IT companies. The third IT Park, which is called Cyberpark, is under construction in Kozhikode. We would like to have 'hub and spoke policy' as far as IT infrastructure is concerned. In Thiruvananthapuram, Technopark is the hub and it has spokes in neighbouring Kollam district, where some area is also being developed.
Similarly, at Infopark in Kochi, we have two spokes, one is in Alleppey and another one is in Thrissur. Similarly, at Cyberpark in Calicut, we would like to have one or two spokes in and around the area, may be in Kasaragod and Kannur. We are also trying to make three hubs in three major cities of Kerala—Thiruvananthapuram, Kochi and Kozhikode and each hub will have one or two spokes. This has been our policy.
What is the mandate of these IT Parks and how are they going to work?
We have developed these parks on government acquired lands and are providing different facilities. We are also offering lands to the companies on lease or purchase basis. Seeing this, many companies are coming to the state. This is how, we are developing the area.
What is the role of Department of Information Technology, Government of Kerala in promoting e-Governance in other departments of the state government?
Government of Kerala is encouraging e-Governance in a big way. Several projects in e-Governance are being implemented and we can say proudly that when all other states are finding it difficult to provide citizen-service centres, Kerala already has around 2,300 such centers throughout the state by the name of Akshaya Centres. Idea is to have at least two Akshaya Centres in each panchayat. We have over 1,000 panchayats. These Akshaya Centres were started initially to provide e-Literacy. Gradually, we felt that they could be used for other purposes also as we had already made the investment.
This has a unique business model. We encourage people to become entrepreneurs. We allowed and helped them to get loans from banks for setting up Akshaya Centres. Initially, they made less profit, but now they have become profitable. Akshaya Centres are also used for Aadhar registration and certificates are also issued under the e-district programme. People now don't need to go to village or revenue offices for getting different certificates as they can get the same at Akshaya Centres by paying a nominal fee. It is running smoothly and we have not got any complaint till date. We are using the Kerala State Wide Area Network. Some of the village offices are connected by Optical Fibre Connectivity (OFC). We are also using BSNL network and RailTel network in some districts. These initiatives have made e-Governance a success in Kerala.
---
"If we are able to provide a proper service delivery system, a citizen will get his or her services in a very seamless manner without spending much money and time"
---
When it comes to education, Kerala boasts of the highest literacy rate in the country. What are the e-Literacy initiatives of the state? In the healthcare sector also, Kerala is well above the national average. What are the specific IT related interventions in these sectors?
Kerala, with 95 percent rate, tops the chart among the literact index of the country. Our aim is to achieve the same target in e-Literacy. For this purpose, Akshaya Centres were set up in 2002. We started it as a pilot project in Malappuram district. Soon, we rolled it out across the state in two phases. There has been a huge success as people are interested to learn more about computers. And government is also trying its best.
IT can play a major role in every field. It does the same in healthcare sector also. In fact, we are proud of our health care system— we have Homeopathic, Allopathic and Ayurvedic doctors in every nook and corner of the state. Our nurses are also famous all over the world.
The next target in health would be to get advanced equipments for hospitals. Some hospitals now use CT scan, X-Ray machines, MRI, etc. We are also trying to improve infrastructure in all the districts and medical college hospitals. Thanks to the National Rural Health Mission (NRHM), we are now able to upgrade the facilities in most of the district hospitals. The next step would be to connect these hospitals.
e-health is one of the important initiatives of the Government of India. We are also working out as to how to make use of the e-health projects. Medical records have to be computerized and made available to all the hospitals. We are working on that and will soon roll out e-health projects. How is the start up village in Kerala helping in incubation of small entrepreneurial initiatives? We have a start up village in Kochi. There are young people, who are graduates. They want to do something. They don't want to seek jobs, but give jobs to others. However, they need funds, support and appreciation to begin with. Taking cognizance of these things, Government of Kerala has initiated the start up village concept. The government gave land and some of the infrastructure facilities like built up space in Kochi called Kinfra Industries Park. They have also formed a society. Many people are not only making money, but have also become millionaires in no time. They are good at providing software solutions, website designing, m-Governance applications, smart phone apps., etc. It has started in a small way, but it is progressing well. Our start up village will hopefully become a role model for other states too.
Please share with us your future roadmap for the progress of IT industry in the state of Kerala.
People need services from the government. Every citizen wants support from the government right from his/her birth till death. Once a child is born, he needs a certificate and many other things are also required later. In all these things, service delivery is very important. It should be fast and easy. If we are able to provide a proper service delivery system, a citizen will get his or her services in a very seamless way without spending much money and time. It would be a great achievement for us. We are moving in this direction only. We have achieved some. But surely a lot needs to be done to make our state better.