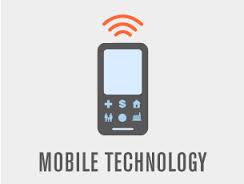 Adoption of Information Technology is important in improving access to healthcare in India. After pilot projects in a few states, Central Ministry of Health is planning to empower health workers with handheld devices like mobiles phones for data collection at the grass-root level.
Under the Mission Mode Project, government plans to implement this in two to three months across the country. Earlier, some of the state governments, including those of Gujarat, Tamil Nadu and Andhra Pradesh had done pilot projects on data collection through handheld devices. The Accredited Social Health Activists were given mobile phones to capture and send real time data. These were data regarding outbreak of diseases like dengue and malaria, maternal and child care etc.

Usage of handheld devices also can help significant reduction of cost in comparison with setting up hardware infrastructure in rural areas.
Report identify the importance of shifting from 'infrastructure focus' to 'productivity focus' to generate corresponding improvements in India's healthcare access. This can only be achieved if larger fund allocation for healthcare is accompanied by effective and innovative interventions to improve the existing healthcare ecosystem in order to achieve global standards.