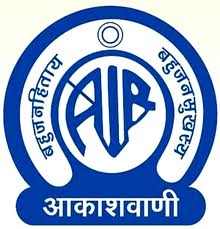 All India Radio launched a free SMS service to provide important news to subscribers and keep them updated with the latest happenings around.
The service was launched by Information and Broadcasting Minister, Manish Tewari. The service was launched on a pilot scale about six months back. It  is already been subscribed by two lakh people at present.
Manish Tewari said that All India Radio (AIR) has an extremely diverse correspondent base which is able to gather news stories from the extremely remote corners of the country and bring them to mainstream in real time, and also expressed hope that the data base of SMS subscribers will go up from the current two lakh to five lakh by the end of this month.
The resource generated through such public utility scheme will enable the News Services Division of AIR to bear the cost incurred towards generating such SMSs. AIR has already procured a public service message from HRD Ministry which is being tagged along with the news headlines of the day.
People willing to subscribe to the service can SMS AIR NEWS space name to 08082080820'. They can also give a missed call to the said number to subscribe to the service.