Creating New Segments through Innovation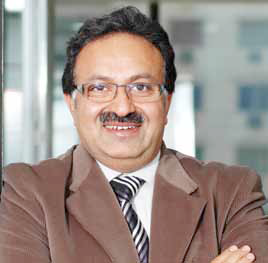 Dr Alok Bharadwaj
Sr Vice President,
Canon (India) Pvt Ltd
Please give us an overview of Canon and its journey in India?
Incorporated in 1997, Canon India Pvt. Ltd. is a 100 percent subsidiary of Canon Singapore Pte.Ltd. Canon today has offices spread across 10 cities in India with an employee strength of over 1100 people and markets 140 comprehensive ranges of sophisticated and contemporary digital imaging products in the country. It is very interesting to see that Cannon India has witnessed a journey of fifteen years. Canon takes pride in not only bringing quality products to the market but also contributes to minimize environmental burden through effective application of environment technologies.
Which were the segments which were dramatically evolved from nowhere and today are being effectively marketed by Canon India?
It is the technology which creates new segments. Geographical dimension also plays a very prominent role. We first started in four major metro cities of India which accounted for only 20 percent of the population. Today 80 percent of our business unfolds from the rest of the India. Another dimension is the vertical segment which involves financial institution, IT, manufacturing, healthcare in public sector, and banks. India was earlier a very homogenous market, but today the vertical has progressed phenomenally. Technology plays a very important role. Education is entirely the prime area of focus. I consider it even more important then the healthcare. India is witnessing a rapid change in technological enhancement.
What are your view in the current scenario of Indian IT industry?
In order to be effective, we need to keep changing the structures and revising it. I want that the entire arena of technology investmen must be increased, be it in Indian context or global. More and more technological deployment should happen in our country which will lead to increased citizen accessibility towards the governance. While modernising technology, we also need to modernise our process. We can not use old process while using enhanced technology and moreover the process of procurement must also be reformed. In this context, Canon strives to make products that are environment and people friendly throughout the entire product life cycle.
---
ICT Solution for Railways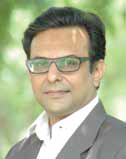 Aman roy Chowdhury
MD,
Radwin India
Radwin has one of the largest deployments in the world. Its network is spread across 1500 km of railways and provides WiFi as well as video surveillance. RADWIN's solution is powered by state-of- the-art base stations deployed along with the railway and underground tracks that communicate with mobile units installed onboard trains.
Radwin's train-to-ground wireless broadband solution goes beyond standard WiFi and incorporates advanced technologies to enhance throughput, coverage and robustness. The solution delivers the highest capacity (50 – 100 Mbps) for trains that travel at speeds of up to 200Km/h.
In the last two years we have developed and launched point to multi-point products which are meant for the vertical market, i.e., surveillance, transportation and mobility. So there are host of applications that are data hungry and today Radwin is regarded as a major vendor for providing a very high capacity base station. The company provides 250 Mbps sector capacity, as per the customer needs.
---
Managing Security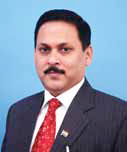 Alok Gupta
MD,
Unistal Systems Pvt Ltd
The Indian IT Security industry was focusing mainly on anti-virus solutions. The common perception is that the data security is required for Internet websites. But this is not the only thing which we need to worry for. Two years back we came with the concept of complete security. Anti-virus, Internet security and total security which are specially meant for internet sites. We launched our product Protegent which is a complete security software specifically for the Government users. From grass root, to quick recovery to data wiping to total security. It protects Internet sites from virus, data loss, unethical use of computer and also provide activity monitoring system. We also have laptop tracker which give protection from data threat, protect system from dangerous internet sites and unethical activities.
---
Enhancing Cyber Security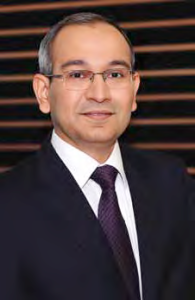 Sunil Manglore
MD, CA Technologies
CA is focusing heavily on DevOps this year apart from its continued strong focus on Service Assurance and Security solutions. CA is a leader in the Service Assurance market and its solutions are known to be the best in the industry. CA recently ventured into DevOps with technologies like Service Virtualization and Release Automation, enabling organisations to attain excellence in developmental operations. We believe that with these technologies the whole cycle of development of applications and services can be made much more efficient and this can lead to huge cost savings for every organisation. Government remains a strong focus for CA and this vertical has steadily matured for us. During the early days of Government initiating its ICT interventions through National eGovernance Plan, CA Technologies worked on Government projects by providing solutions for State Wide Area Network (SWAN) and State Data Centers (SDC). The technologies like Service Assurance and Security Solutions helped robust and seamless network and data center operations. Now, as the Government has successfully setup its core infrastructure and is focusing on delivery of public services, CA Technologies has brought forward its latest technology innovations in terms of Service Virtualization, Release Automation, Service Level Management and Security. These are the solutions that will help the Government projects in quick development of applications, seamless roll-out of these applications across all states, measuring all service levels accurately and finally ensuring complete security of public services from various inside/outside threats.
---
Quest for Flawless Security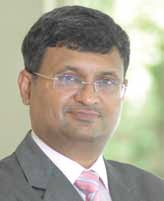 Ram Sundar Papineni
Regional Director (India and SAARC),
FireEye
FireEye has invented a purpose-built, virtual machine-based security platform that provides real-time threat protection to enterprises and governments worldwide against the next generation of cyber attacks. These highly sophisticated cyber attacks easily circumvent traditional signature-based defenses, such as next-generation firewalls, IPS, anti-virus, and gateways. The FireEye platform provides real-time, dynamic threat protection without the use of signatures to protect an organization across the primary threat vectors, including Web, email, and files and across the different stages of an attack life cycle. We are working with various government organisations in the world. We are a part of various critical infra structures in the defense establishment in the world.
---
Business Process Management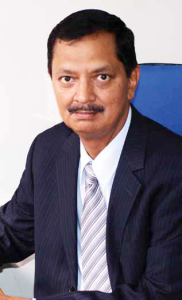 Diwakar Nigam
Managing Director and CEO,
Newgen India Pvt Ltd
Today, Newgen is a leading innovator in Business Process Management (BPM) and Enterprise Content Management (ECM) with a global footprint of 1000 + installations in over 50 countries. Out of these more than 75 deployments are in Defense, Government Ministries, Departments and PSUs like DSIR, CSIR, Mazagaon Docks Limited, CAG, PNB etc. Newgen has proudly partnered with the world's leading Governments, Banks, and Insurance firms, BPO's, Healthcare Organizations, Telecom Companies & Shared Service Centers to automate their large and mission critical processes. The company has worked with important Ministries, departments, PSUs, the Judiciary and other government agencies. Some of Newgen's biggest implementations have been in the government sector, and have paved the way for success in other sectors.
Follow and connect with us on Facebook, Twitter, LinkedIn, Elets video