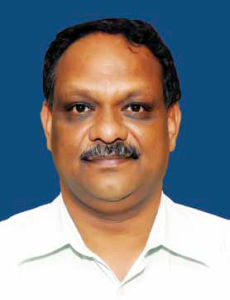 P H Kurian
Principal Secretary (IT)
Government of Kerala
---
"We are very effectively using latest IT technology to bring about improvements in the service delivery to the citizens," says P H Kurian
---
Kerala has been taking lot of e-Governance initiatives during the past few years. Please tell us about the successes that have been achieved in this area.
Kerala has always been a pioneer state in the area of e-Governance. Almost every major government department that has to deal with the public has come up with some kind of e-Governance initiative. The e-District project has been rolled out in all the 14 districts of the state. As you may already be knowing, the e-District project has been conceptualised to improve the experience of governance and enhance the efficiencies of the various Departments at the district-level. The idea is to enable seamless service delivery to the citizens in every part of the country. In Kerala the e-District project has led to back-end computerisation on a massive scale, so that there can be delivery of citizen services through Akshaya Centres. The Government has implemented the pilot e-District project with the vision of making all Government services accessible to the common man in his locality.
What steps have you taken to ensure that all sections of society are equal beneficiaries of the e-District project in Kerala?
We have introduced first-in and first-out system of service delivery in our e-District centres. This kind of system makes it mandatory for an official to clear the first application before he can proceed to the next. Unless the application that has arrived earlier is cleared, the next one cannot be handled. This ensures that all the applications are dealt with in a free and fair manner. We have successfully delivered lakhs of certificates to the citizens of the state through our e-District centres. Many more services are now being added to the e-District platform.
Kerala has also done lot of work in the area of road transport management. Please tell us about it.
We have taken several landmark initiatives in our transport department. The usual services that a citizen needs – registration of vehicle, issuance of driving license and few others services have been digitised. Today an applicant can avail of a digitally signed driving license in their email ID.They can save it in their mobile phones, and use it as a valid driving licence. They don't even need to carry a hard copy of their driving licence. We are also planning to digitise our tax payment enforcement system. We will install video cameras, which will be connected to the tax payment database.The cameras will be able to communicate with the central database in real time and inform the traffic officials about any vehicle that has not paid taxes. So the traffic officials won't have to stop every vehicle and check their documents. Another achievement that I would like to tell you about is that 25 percent of the houses in Kerala have broadband connections. Also, Kerala is the only state which has almost 100 percent mobile density.
There is no doubt that the Common Service Centres in the country are doing a wonderful job of promoting digital inclusion.However, concerns have been raised about the viability of CSCs. Tell us about the work that CSCs are doing in Kerala.
In Kerala the CSCs are doing reasonably well. We have developed an entrepreneurial mode of development in the state. Here the Common Service Centres are allowed to provide various services like telephone bill payments, internet surfing for children and much else. The CSCs are also involved in the digitisation of government projects generates. We are also planning to create a database of Aadhaar registration through our CSC. As of now the number of CSCs in the state is about 2000, this number will soon increase to around 3000. We are also enhancing payment gateway system through our CSCs. We have launched a payment service for university and  colleges through an application services called "FRIENDS Re-Engineered and Enterprise Enabled Software" (FREES). This centralised web enabled system will help the citizens in paying utility bills, taxes, and other dues at any of the CSCs. The state payment gateway will be up within two months.
Tell us about the initiatives that IT department is taking to enhance IT infrastructure in government projects and schemes?
In Kerala, we have completed 90 percent of Aadhaar enrolment. Our process for developing database for Aadhaar enrolment is about to complete.We want to create a system where payments are Aadhaar enabled. We have launched welfare pension scheme and welfare fund scheme. We are creating a digital data for all such funds. We will introduce Aadhaar enabled payment gateway by the end of this year. The enrolment charges for UIDAI registration is being made through banks. State IT mission pays money and transfers the money to the CSCs directly through Aadhaar enabled account system. India's first step in taking ICT to the masses has been rolled-out in Kerala, Akshaya is the state's first district-wide e-literacy project. It is one of the largest known Internet Protocol (IP) based wireless network in the world. As a part of Akshaya initiative, at least one person in each of the 65 lakh families in the State will be made IT-literate.
---
Objectives of CERT-K
To collect and maintain a repository of all System/Website administrators of Kerala Government Websites/Web applications.
To create a suitably qualified and empowered personnel who can further knowledge and expertise in this area to advance the mission.
Initiate proactive measures to increase awareness and understanding of Information security and computer security issues throughout the community of network users and service providers by disseminating security related information.
To act as a nodal agency to conduct security audits or assessments of government and constituent IT infrastructure in the state, evolving security policy for the state.
To act as a central point for monitoring, identifying vulnerabilities and suggesting remedial measures for correcting vulnerabilities in computer and communication systems(websites & e-governance applications) belonging to government and 'certify' any e-governance or e-commerce site in the state.
Build awareness and conduct education, training,research and development.
Develop state's crisis management plan and implement the same in coordination with CERTIn with well laid policies and procedures of data recovery offering the following services to critical infrastructure clients.
Activities of CERT-K
Vulnerability Reporting.
Incident Reporting.
Incident Analysis.
Vulnerability Assessment of various Kerala Government Websites.
Log analysis.
Coordination with CERT-In and HITECH CELL.
---
---
We have introduced first-in and first-out system
---
Tell us about the m-Governance initiatives undertaken in Kerala?
The Kerala m-Governance system is integrated to a mobile application which is so designed to include all the services and departments under Kerala Government. The application works in offline mode and standard SMS rates are applicable for accessing the services. The objective of the project is to integrate the advancements in mobile technology with various government departments to create a cost effective, efficient and round the clock government information system. Citizen can get the information about the status of their application through their mobile devices.
What kind of capacity building are you doing in all the government departments?
We are very effectively using latest IT technology to bring about improvements in the service delivery to the citizens. The employees in various government departments have been trained so that they are able to comfortably do their work in a modern IT environment. We have made it mandatory for all the departments to use ICT for delivering services to the common people. All the regulatory departments in the state machinery will have to adopt e-Governance in the next three to four years.
These days we are having many instances of malicious cyber attacks on government owned online systems. What steps are
you taking to ensure that the public data with the government is safe?
To ensure cyber security of Kerala the government in the state has set up a Computer Emergency Response Team-Kerala (CERTKerala or CERT-K) in line with CERT India (CERT-IN). The purpose of CERT-K is to coordinate security efforts and incident response for IT security problems on a state level in Kerala and to enhance the security of state government's communications and information infrastructure through proactive action and effective collaboration.CERT-K shall also oversee the implementation of crisis management plan of the Government of Kerala.
How do you view IT industry in Kerala over the next five years?
The IT industry in Kerala has been growing at a healthy rate. All the top consultancies in the world refer to Kochi and Trivandram as two of the top IT destinations in. We are starting ICT Academy in the coming months to improve the quality of the IT professionals that are
available in the state. Today the state is blessed with more than 50,000 engineer graduates. We have crossed one billion dollar mark in our IT export and this is 70 percent more than the last year. Today 80,000 IT professionals are working in the state of Kerala.
Follow and connect with us on Facebook, Twitter, LinkedIn, Elets video