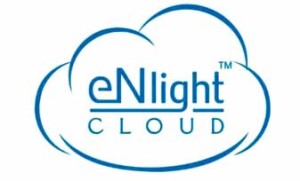 Technology across
the globe is changing to offer the best tools for enterprise, government and public sector units to enhance productivity and reduce costs. The latest arrival is of cloud computing based virtualisation that when used for disaster recovery offers faster recovery times and multiple-site availability at 90 per cent of the cost of conventional disaster recovery. This is possible as you don't have to pay for the entire setup. Pay only for the disk space and server resources which are required to replicate the data from the main site. Also, you have to pay only when the disaster strikes and the DR server is actually used.
Business challenge
Recently, one of the largest power generation companies in India has adopted the cross platform disaster recovery hosting solution as a service on cloud. The challenges were deployment of a Disaster Recovery (DR) site to ensure that applications are always accessible to all users: In the event of primary SAP site being unavailable, the power utility wanted a secondary site deployed to take up the functioning of operations/processes in order to maintain continuity and prevent a major disruption in work. The goal of disaster recovery project is to have a business data in the correct state upon switch-over. In addition the solution to be cost effective was required since they had budget constraints that put traditional DR models out of contention. Traditional DR models can be expensive to setup and maintain, as they require the entire physical infrastructure at the main site to be replicated at the DR site as it is, which increases the CAPEX twofold. This proposition makes the traditional DR setup an unattractive option as large pools of resources often go unused with the DR site. Client wanted a Secure & Robust DR solution which would suffice their demand for 100 percent Business Continuity & Data Integrity.
DR on Cloud
Cross platform DR offers latest data replication methodology which enables high resource Availability & Disaster Tolerance along with core functionality that supports real time data synchronisation with minimum Overheads & flexibility in resource auto- scaling. In addition, this solution allows real-time data synchronisation  between heterogeneous source and target thereby enabling real-time solution, zero downtime system upgrades, data synchronisation, disaster recovery and migration  between various databases. By using eNlight cloud, the SAP environment will get the required amount of resources as and when required without any downtime or manual intervention and that too on x86 platform. There would be no dependency on any single physical server, as there are multiple servers in the cluster. In case; if any server within the cluster goes down, the virtual machines running on the server will be migrated automatically on to other physical servers thus keeping the modules running on the virtual machines without any disruption.
Business Benefits
Designed to offer value for money, Cross platform DR helps businesses only pay for the resources that they are cnsuming, as opposed to purchasing pre-defined plans that have set resource allocations. Within the context of DR this can be incredibly beneficial to the end user because it means  Disaster Recovery on Cloud Fast, Safe and Cost Effective specia l feat ure Cloud Computing  that they will only ever end up paying for these resources when disaster strikes. The benefits include
• Reliable & Rapid DRaaS Delivery
• Real time Data Synchronisation
• Reduced CAPEX up to 90 per cent
• High Transactional Integrity
• Server performance in proportion to the demand
• Robust secured environment
• Auto & Easy Restoration of Primary site
• No Data Loss & No Down Time
• Reliable & Rapid Delivery with Automation Disaster Recovery plans should form part of the responsibilities of any organisation because with so many applications relying on their websites or the internet in general to provide them with a source of income, the loss of consumer data or other events that could impact on their online  presence could affect the income flows greatly 
Follow and connect with us on Facebook, Twitter, LinkedIn, Elets video