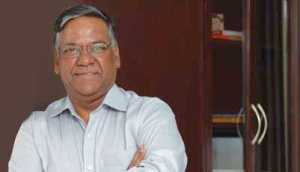 Pramod Saxena
Chairman & MD,
Oxigen Services India Pvt Ltd
"We aim to Develop and harness technology in order to enable more efficient service delivery in the Mobile and DTH platform,"
says Pramod Saxena, Chairman & MD Oxigen. In Conversation with Ankush Kumar
What is the main focus area for Oxigen? Tell us about the work you are doing in India?
Oxigen was started in July 2004, with a vision to provide telecom services to the masses of India, through a Virtual Network for Payments and Service Distribution. Oxigen started its operations in 2005. The idea of starting Oxygen originated from the new prepaid environment of telecom and large number of telecom users. We wanted to bring the entire process into one platform. The idea of aggregation was to enable the retailer to cut down his investments on payment which he makes to various service providers. It helped in outsourcing the services. We have created various terminals like credit card payment terminal and we have created our own propriety solutions. We were the first company in India to create a mobile wallet called OXICASH bank.
Please tell us about your tie-ups with other organisations?
We have joint venture with a South African company called Blue Label Telecom which is a market leader in distribution of physical and virtual prepaid airtime. They bring to the partnership time and market tested product technology, with a successful track record in competitive markets in South Africa and several other countries. In 2006 Citibank Venture Capital International made investments in the company, to help Oxigen build its footprint. This was followed by Microsoft Corporation, USA, which in 2008, built a strategic business & equity alliance with Oxigen.
Please brief us on OXICASH Wallet?
OxiCash is unique cash based online payment solution which is aimed at customers who use cash to make payments. It is a prepaid stored value virtual wallet where the consumer's mobile number is the identity. It is unique payment solution developed by Oxigen which is completely secure. Oxicash can be used on the web as well as from the mobile's unified payment solution. Central Oxicash data server is maintained in a safe and secure environment with SSL encrypted transaction. It is Non-banked Mobile Wallet that empowers the unbanked masses to instantly transfer money to any bank account and receive money from any bank account holder, 24×7 from OxiCash. We are service provider for airtel money transfers. Our eco system which we have created is providing services beyond the retailer segment.
Tell us about your business model?
Our whole business model is based on value wallet creation. We are the sole company in India to link our wallet system with National Payment Corporation of India (NPCI). Oxigen has Diverse methods of Dispensing it's Services, which could be suitable across the country to match any retailers needs. Oxigen has multiple options for retailers to conduct their business, using their own PC which has internet connectivity. They can also conduct extra business using the web based tie up's like Rail/Air tickets, Movie Tickets, and Ecommerce. Retailers also have the option to download a Mobile application to conduct their business.
What steps Oxigen has taken to verify the authentication and identification of users accessing various Oxigen services?
We have undertaken a pilot project for ICICI visa card where we linked the card with Aadhar which is a completely authenticated by the Government of India. Anybody who comes to withdraw money must have to undergo finger biometrics authentication. It ensures the safety in transaction process. We have created a data storage where in were have stored finger biometrics of our customers which is linked with the SBI data storage. Today we accomplish 30 to 40 million transactions every month. These transaction volumes will increase up to 50 million per month. We are expanding at a rate of 2000 retailers every month.
Tell us about the overall revenue growth of company from 2011-12 to 2012-13?
Last year we crossed total annual revenue of `4000 crore and we are hopeful that in the current year we would touch it to `6000 crore. Our growth is 30-40 percent which is really encouraging. We are expecting it grow further in the coming years. Today 50 percent of our total revenue comes from banking and wallet transactions. We are hopeful that it will increase up to 80 percent by the year 2017.
Follow and connect with us on Facebook, Twitter, LinkedIn, Elets video