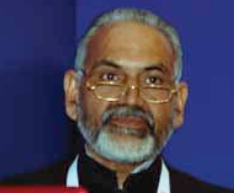 K Ram
Additional Director General
Intelligence Bureau, Jaipur
The system should be updated, upkeep and upgraded so that it doesn't become obsolete. The infrastructure must be used fully and effectively, lest, your neighbour will start eyeing it. Technology must be used selectively, as overuse of anything leads to negative outcome. The system must be guarded effectively too.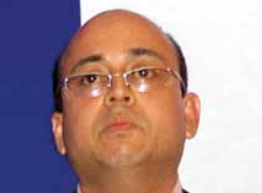 Ruchin Kumar
Security Evangelist
India & SAARC, SafeNet India Pvt Ltd
In order to solve our local language connectivity problem in the country, we are using 'bharat' so as to  include all the 22 languages which are included in the  Constitution of India. Thus, the local language domain  names will be proliferated in the country. As IPV 4 is  already exhausted, I will urge people to come to IPV 6.  Through NIR we are giving discounted prices so that  people are benefitted and the entire country will have a single registry where all IP addresses can be tracked.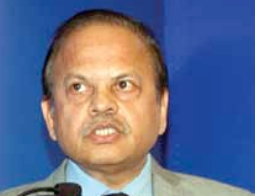 Dr Govind
Senior Director, Ministry of Communications & IT
and CEO, National Internet Exchange of India (NIXI)
As we are progressing from Governance to e-Governance, we can notice that there is a lot of visibility of data. It has increased efficiency of employees; it ensures that data is available to the right people; and also has facilitated us to do a lot of analysis on the available data. However, it has also opened the system to a lot of vulnerabilities as far as security is concerned. It gives access to the infrastructure and people can find loopholes to exploit the system.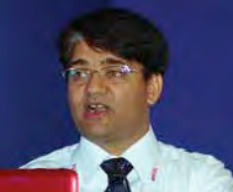 Kapil Awasthi
Senior Security Consultant, India and SAARC
Check Point Software Technologies Limited
The human mind connects to security more than it actually connects to security. Hence, it becomes difficult to convey the importance of security to people. Optimally, security should be right at the DNA of a particular infrastructure.
Follow and connect with us on Facebook, Twitter, LinkedIn, Elets video